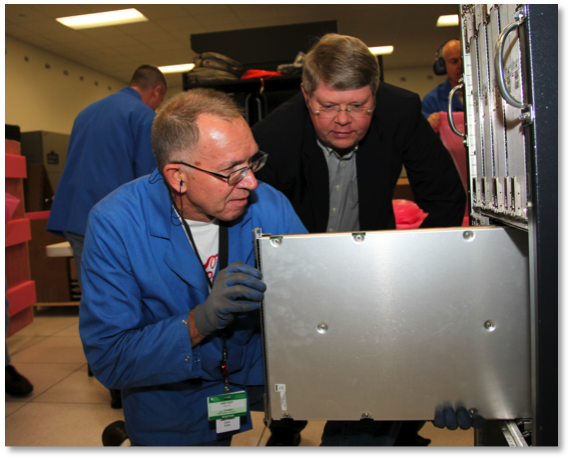 The most powerful supercomputer in the U.S. just got a lot faster. ORNL has completed the first phase of Titan supercomputer transition with its upgrade of
Jaguar
to 3.3 Petaflops. When the upgrade process is completed this autumn, the system will be renamed Titan and will be capable of 10 to 20 petaflops.
Completed ahead of schedule, the Jaguar upgrade included new AMD Opteron processors (now totaling 299,008 cores), an upgraded Gemini system interconnect, and a doubling of system memory to 600 Terabytes. In addition, 960 of Jaguar's 18,688 compute nodes now contain an Nvidia GPU in anticipation of a much larger GPU installation later in the year.
This is going to be an exciting year in Oak Ridge as our users take advantage of our new XK6 architecture and get ready for the new NVIDIA Kepler GPUs in the fall,' Wells said. 'A lot of work by many people is beginning to pay off.'


Read the
Full Story
.
Related posts:
More...