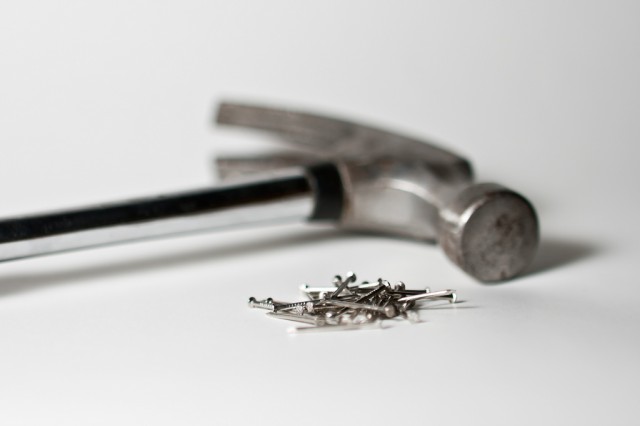 Enlarge
/ If you do choose to build something in-house, remember that hammers don't work on the Internet.
Anders Illum
You might be familiar with deviantART as that place you go to find
awesome wallpapers
or
Team Fortress 2 fan art
. It is, primarily, a community for artists and creative types'people who like to draw and paint and sketch. But in early 2010, the site's developers wanted to try something new.
It dawned on company CEO Angelo Sotira that there should be a way for the community to create and publish new art directly on the site, with nothing more than a modern browser. The question, however, was to build or buy?
In other words, Devious Technology'the team responsible for all of deviantART's design and development work'could either develop the technology for a web-based drawing application themselves, or license or buy a piece of pre-existing software from someone else.
Read more on Ars Technica'?¶
More...