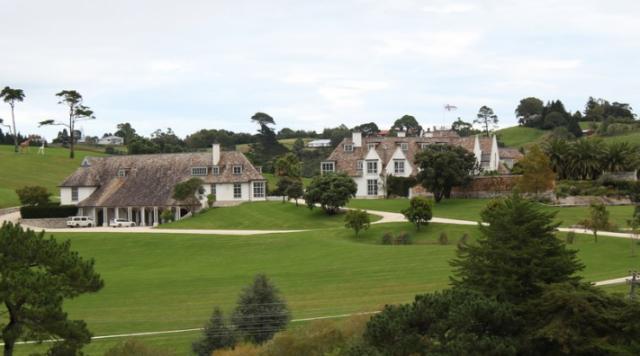 Hard drives seized from the Dotcom mansion, pictured here, have been transferred to the United States without New Zealand court approval
Winter dies
The US government is trying to "run out the clock" by denying Kim Dotcom's legal team access to the materials it needs to prepare for key court appearances. So says Ira Rothken, a lawyer for the Megaupload founder.
Ars Technica talked to Rothken on Thursday afternoon, shortly after he returned from a trip to New Zealand, where courts are considering whether to extradite Dotcom to the United States to face criminal copyright infringement charges. The latest example of the government's obstructionist tactics, Rothken said, is the handling of data seized from the Dotcom mansion.
Seized data
When law enforcement agents
raided Dotcom's mansion in January
, they seized dozens of computing devices and hard drives. Rothken says the seized materials include data from
surveillance cameras
that could shed light on whether excessive force was used in the raid. The hard drives also contain personal files belonging to Dotcom and his family.
Read more
|
Comments
More...