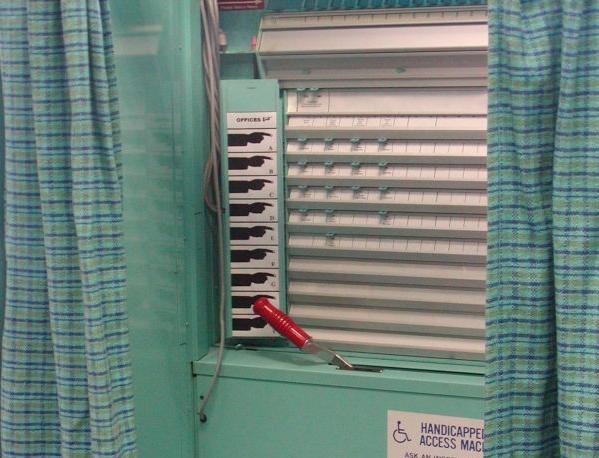 Step into the virtual voting machine.
Image courtesy of McCall
Facebook has
opened voting
on changes to its Data Use Policy and Statement of Rights and Responsibilities, which include some proposed modifications by the community as of June 1, largely a result of rallying activity by
our-policy.org
. In the spirit of democracy, at least 30 percent of Facebook's user base, just over 270 million people, must participate in the vote in order for the changes to be binding in either direction.
Many privacy groups and policy entities, including the Irish Data Protection Commissioner, have called out Facebook over the past couple of years for the
broad rights it grants itself
with users' data. A group of Austrian students led by Max Schrems
began campaigning
for the company to change its privacy rules to better comply with European policy and give its customers better control of their data with regard to deletion, usage in advertising on the site, and usage by third-party apps. The group started the website
europe-v-facebook.org
in 2011 to organize the effort.
In May, Facebook posted
proposed revisions to its data use policy
and statement of rights and regulations and asked its users to comment openly on the changes. Most of the changes were not actual modifications of policy; in Facebook's
explanation of data use policy changes
, it states, "the vast majority of the proposed changes represent additional explanations of current practices rather than substantive changes in how we use your data." Actual policy additions included small changes, like specifically addressing the use of data in Facebook's mobile apps.
Read more
|
Comments
More...