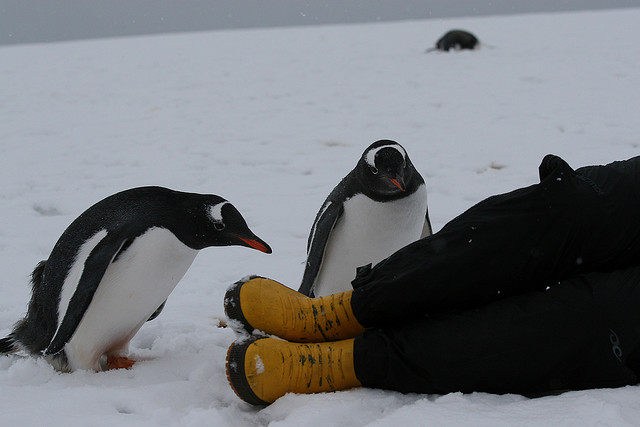 This penguin is also contemplating boots.
Gilad Rom
Future versions of Fedora could come with a bootloader that is signed by Microsoft, a move that would ensure that the Linux distribution is easy to install on computers with the secure boot mechanism. The proposal was described in a
blog entry
this week by Red Hat kernel developer Matthew Garret.
Microsoft's compatibility certification criteria for Windows 8 requires PC vendors to adopt UEFI and
enable secure boot
. The transition to signed bootloaders will help protect users against certain kinds of malware, but it could also
pose an obstacle
for for users who want to run third-party operating systems.
In a hardware environment with secure boot, the code that bootstraps the operating system must be signed with a key that corresponds with a certificate stored in the computer's firmware. The computer will refuse to execute code that lacks a trusted signature. The purpose of this mechanism is to prevent arbitrary, untrusted code from running during startup and tampering with the operating system.
Read more
|
Comments
More...