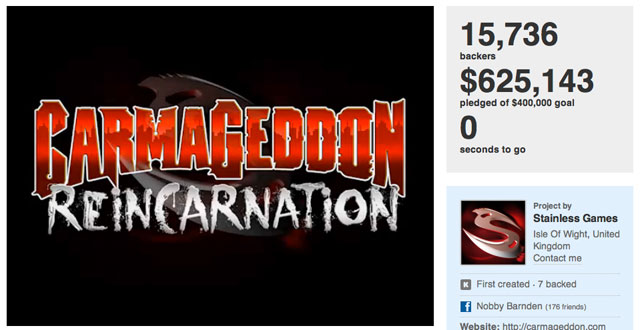 Crowdfunding platforms like
Kickstarter
have been a powerful force in connecting innovative and risky new ideas with the backing that traditional sources of capital may not be willingto offer. But there's a second front to this battle, promising the rejuvenation of franchises that awaken longing pangs of nostalgia among the faithful.
Perhaps it's not surprising to hear that this has been particularly apparent among gamers. Building on the notorious success of Tim Schafer's
Double Fine Adventure project
, a wave of developers from famous series have followed suit and proposed fresh sequels, funded preemptively by the demand of fans.
UK studio Stainless Games was the team responsible for creating
Carmageddon
back in 1997. After stirring up a not inconsiderable amount of controversy with its mechanic of knocking down humans, the series bowed out in 2001, having been ported to almost all console platforms of the day.
Read 6 remaining paragraphs
|
Comments
More...