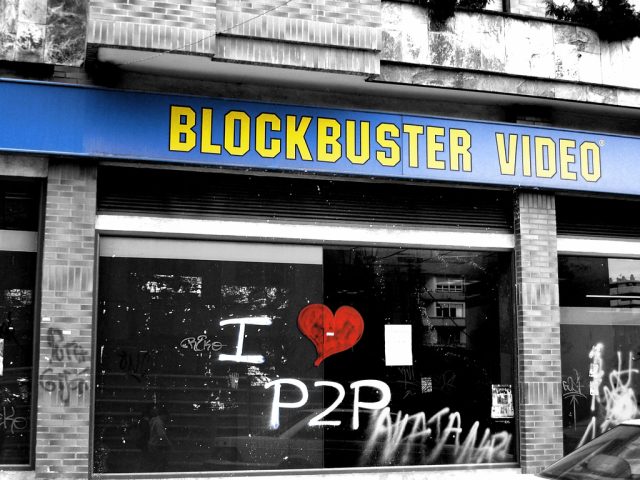 Dish Network, Blockbuster's parent company, has given up on trying to take out Netflix or any of its video rental rivals.
jlmaral
Growing up, Blockbuster was
the place
to go to get videos. When I was a kid, we'd drive down to the
now-shuttered big, bright corner store in Santa Monica
to pick out movies to watch. Later, in college, I patronized Berkeley's local indie shop Reel Video (also now defunct) on the rare occasions that I wanted to
rent something
. But by my junior year in college (2003), I'along with millions of Americans'discovered Netflix, and happily devoured as many films as I could.
In other words, I pretty much haven't thought about Blockbuster in well over a decade'and yet, the tenacious company is still out there. (There's one just around the corner from me in Oakland!) Oh, how the mighty have fallen.
It was just a year ago that Blockbuster
announced
it would be offering a mailed DVD and streaming movie service (yes, Ã* la Netflix) as a way to go head-to-head with the California company that has re-defined how we consume TV and movies.
Read 11 remaining paragraphs
|
Comments
More...