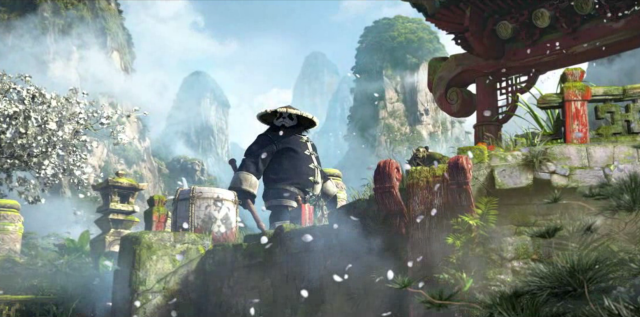 Can Mists of Pandaria extend life to the World of Warcraft franchise?
Blizzard
World of Warcraft
players snickered when the latest, panda-themed expansion,
Mists of Pandaria,
was announced, but now that it's out, anthropomorphized pandas are on everyone's mind. Is this Blizzard pandering to kids? Has the framework of this game jumped the shark? Or is the expansion actually richer than expected? Earlier this week, Andrew Groen
shared his impressions of Mists
,
andfound the expansion to be quite fun. The Ars Openforum discussed the merits of the new game and its panda martial arts characters, in the thread "
World of Warcraft - Take 14 - Welcome to Pandaria!
"
Continuity in the World of Warcraft Universe
Continuity in the series is important, and if you want to get some of the best synopses of the
WoW
series and how
Mists
fits in, you will want to read posts by
Nekojin
. If you are playing
WoW
for the first time (assuming you've been sequestered from the world from the past 8 years), Nekojin even posted a great
summary
of what major events have taken place inside the
WoW
mythology.
Nekojin
notices that
Mists
suffers from some "time drift," as the characters from the new expansion have to "catch up" to be incorporated into the main story line. Is this annoying? Well,
Nekojin
notes, "With the updated zones from
Cataclysm
, Pandaren aren't being dropped several years into the past, but rather several months. While they're still dealing with a world that has only recently been ravaged by Deathwing, that's not such a huge stretch. If
WoW
intends to keep going with their current model of updating the existing framework rather than creating entirely new and separate frameworks ("
WoW II
" or something along those lines), then it's inevitable that they're going to have to update the lore, and the zones, periodically. I expect to see them do an earth-shaking, world-changing event every 2 or 3 expansions from here on out."
Read 9 remaining paragraphs
|
Comments
More...