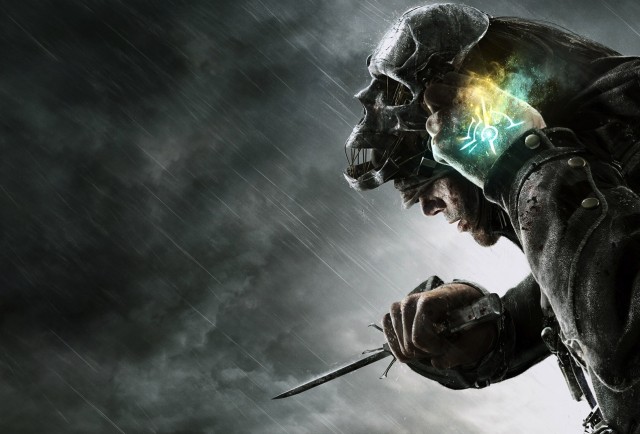 In Dishonored, you play Corvo Attano, who has been framed for crimes he didn't commit.
Bethesda
In the new game
Dishonored
, the main character Corvo Attano witnesses the murder of an Empress and the kidnapping of her daughter, and he is framed for the crimes. In order to restore his name, Corvo has to recruit other rebels and fight a variety of enemies in an anachronistic steampunk landscape.
Dishonored
is now out, and Ars Gaming Editor Kyle Orland's
review
found the title to be a rich, intricate experience, with believable characters and equally believable plot.Should you put the gameon your wish list, or should you go out right now to pick up a copy? One of the best places to get additional opinions on the quality of developer Bethesda's new title is the Ars OpenForum. Ars readers have been talking about
Dishonored
since only a trailer was available
,
and when it released, they started up a brand new thread: "
Dishonored, the release thread. Thief meets Deus Ex meets Bioshock, out now
"to discuss its merits and its downsides.
TyphoidTimmy
says
, "Got it for PS3: You like
Thief
? You played
Thief
? You remember dancing in the dark, robbing people blind, and being the ultimate god of shadows and stealth and killing?
Dishonored
is that, on steroids and exploding into brilliance. I have played through three missions and put in seven hours of gameplay. Why?
Because you will complete a mission and go back and do it completely differently because you really REALLY want to
. I want 30 DLC's for it, I will be buying this for PC because they HAVE to give dev tools for this... Why are you not playing this now?"
Read 8 remaining paragraphs
|
Comments
More...