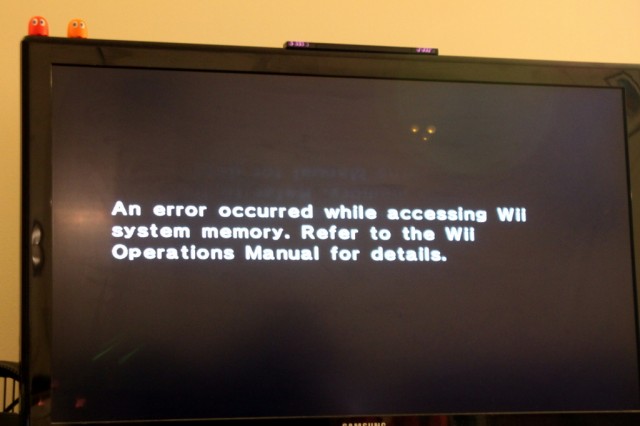 Well... crap.
Kyle Orland
Downloading Nintendo's massive, day-one Wii U firmware update took over an hour, but the length of time didn't bother me. I would finally be able to transfer the Virtual Console games I bought for the Wii over to my new Wii U. Then I could finally remove the old console itself from my entertainment center.
Unfortunately, my plan failed. Nintendo's over-zealous DRM scheme, combined with a malfunction in my launch-era Wii hardware, instead trapped my purchases on the Wii. Unless I'm willing to pay Nintendo to help me out, $400 of downloaded games will remain in limbo.
An error occurred
Moving content from an old Wii to a new Wii U could have been as simple as transferring Wii-based content to an SD card, then inserting that card into the Wii U. Instead, Nintendo set up a convoluted DRM system, hoping to ensure Wii owners could only play downloaded games (or access other personal content) on a single console.
Read 16 remaining paragraphs
|
Comments
More...