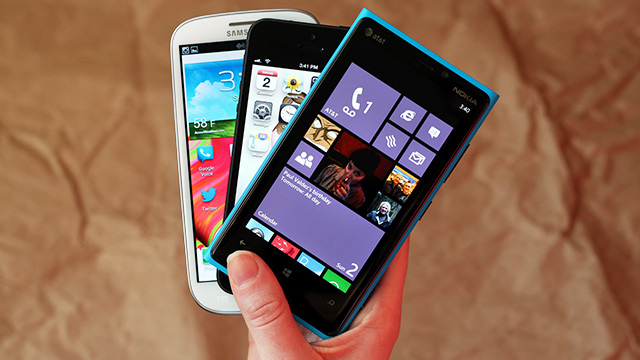 Florence Ion
The last six months or so has seen a veritable storm of high-end smartphones. While you can generally count on new hardware being released year-round, this holiday season is particularly busy. Between the
iPhone 5
,
iOS 6
, the
Nexus 4
,
Android 4.2
, and
Windows Phone 8
, things have changed quite a bit since the summer.
Even more exciting, the smartphone wars aren't just a two-horse race anymore. Apple and Samsung continue to be the giants in the field, but we're seeing attractive handsets from a newly competitive LG, a Google that seems more eager than ever to show its Android partners how it's done,an HTC that's eager to thin out its product portfolio and
reverse its ill fortunes
,and a Nokia that
really
wants its bet on Windows Phone to pay off.
We know all this new hardware and software can be hard to keep straight. To that end, we'll be taking some time over the next few weeks to go in-depth on the state of the smartphone: we'll be examining not just the available hardware and software, but also which hardware and software will work best for particular uses. More than ever, smartphones are powerful devices that can handle an increasingly large amount of the work formerly unique to full-fledged computers. But just like the PC market, the hardware and software you buy is going to depend on what kind of things you need to use it for.
Read 80 remaining paragraphs
|
Comments
More...