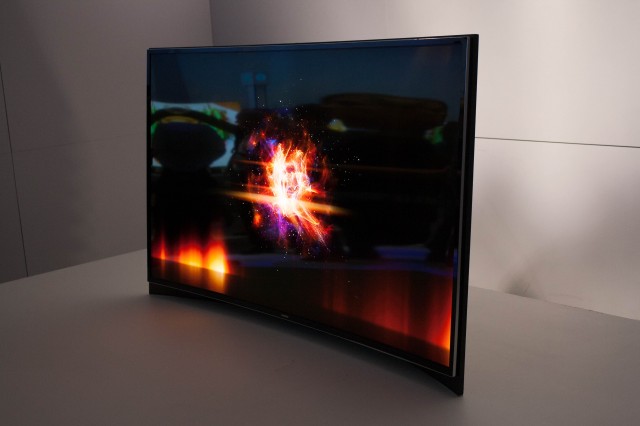 A Samsung TV that's not only 4K, but also curved and OLED. We dare to dream.
Casey Johnston
Television resolutions have become a moving target in the last ten years'every time a consumer decides to jump in with both feet and buy the apparent latest model, better screens seem to appear on the shelves within weeks. TVs took decades to go from standard to high-definition resolution. Only a few years have gone by, and now 'Ultra HD' is the new glass ceiling.
At CES 2012, a few companies showed
'4K' displays
, resolutions with four times the pixel count (2160p lines of resolution, usually 3840x2160) of a full HD display (1080p lines of resolution, usually 1920x1080).
This year, all companies seem to have transitioned to showing
'Ultra HD' displays
instead of '4K' ones. Where did 4K go? Why are we back to describing displays in terms of HD?
Read 6 remaining paragraphs
|
Comments
More...