Computer specs:
Graphics card - NVIDIA GeForce GTX 460 (Latest stable release)
Processor - Intel Core i7 930
Motherboard - GIGABYTE GA-X58A-UD3R LGA 1366 Intel X58
Windows 7 Professional
RAM - 2x 4GB G Skill F3-10666CL9-4GBRL 1333 DDR3 SDRam
Have had several issues with this graphics card / mobo and not sure what the exact problem is. The first noticeable issue is that with the graphics card driver updated to the most recent release, I experience an issue when previewing pictures on my computer. They all look like this: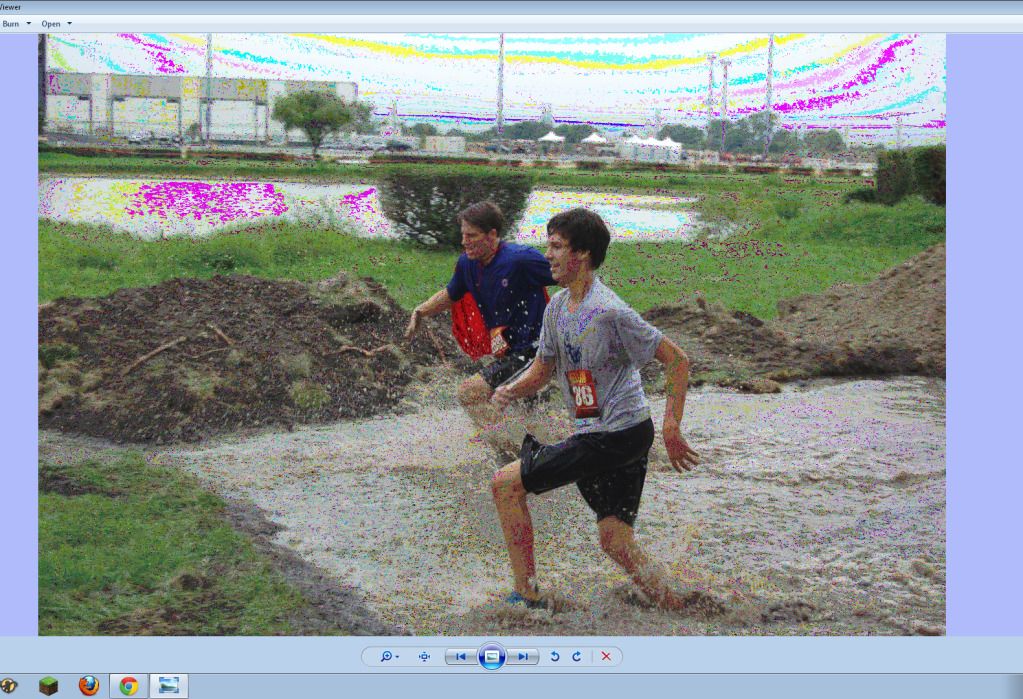 Oddly enough, I only experience this issue when previewing images on my computer with Windows Photo Viewer. This issue does not occur in photoshop or any other program, including web browsers. Also, as you can see, printscreen captures the issue.
The only fix to this is to delete my NVIDIA drivers and download an old one that does not have this issue.
Also, regardless of driver, occasionally the display driver crashes. The screen goes black for a moment then comes back on fine, but it happens often enough to worry about it. It often occurs when watching videos (on the internet or computer) or playing video games. The video often has to be restarted.
When it comes to video games, it seems hit or miss if I have issues. I cannot play Battlefield 3. I can usually play a level of BF3 and when the game is over and loads another I have just a black screen. From that point on I cannot play another game, it just always has a crash error or goes to a black screen. The only fix at that point is a system reboot.
Many games have errors like this: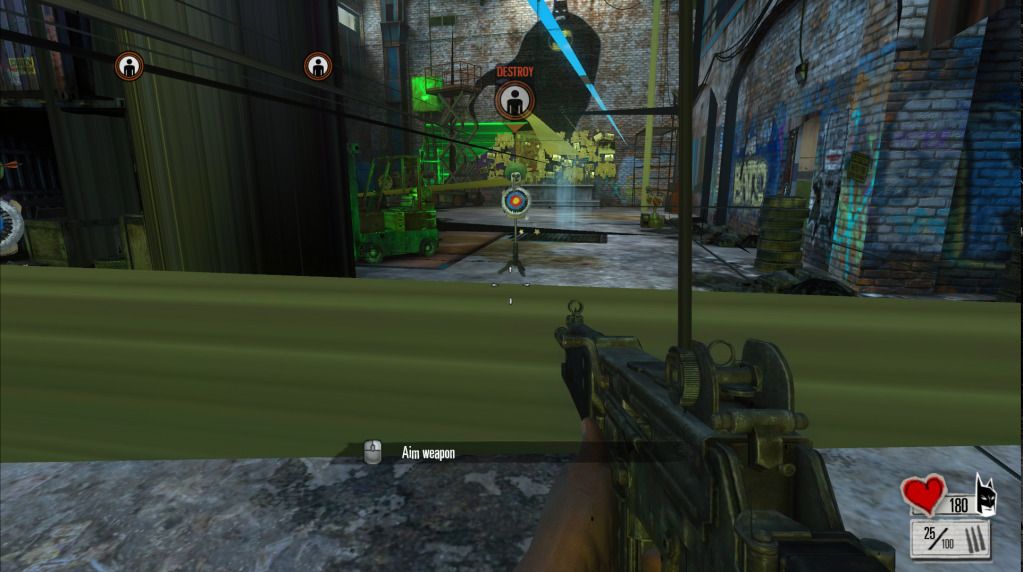 You can see these large lined graphical errors in the game. Most of the time the game will load with such errors for a few seconds and then go black or crash. This particular game is Gotham City Impostors through Steam.
These are the only specific issues I can think of but if I should provide any further PC details or any other information, please let me know. I do not have another graphics card lying around to test.
Tired of switching between new and old graphics drivers to temporarily fix some of the issues, and not being able to play video games I've paid for that should work according to my computer specs. I've searched for fixes to these problems individually but there are too many issues to have 1 simple fix for it.
Edit:
A friend suggested that I change the color management ICC profile to "sRGB Color Space Profile" and reset. That seems to have fixed the image preview issue. The video game errors still occur. I could swear I tried this in the past and it worked but the issue started again randomly.