Well I was thinking...it looks like it has good overclocking ability & it supports my existing processor (E6300) and quad cores for the near future.
It has double the RAM of my existing MB (8gig) if and when I go to Vista.
Can I fit a 8800GTX into a Micro ATX? Here is a photo of my box.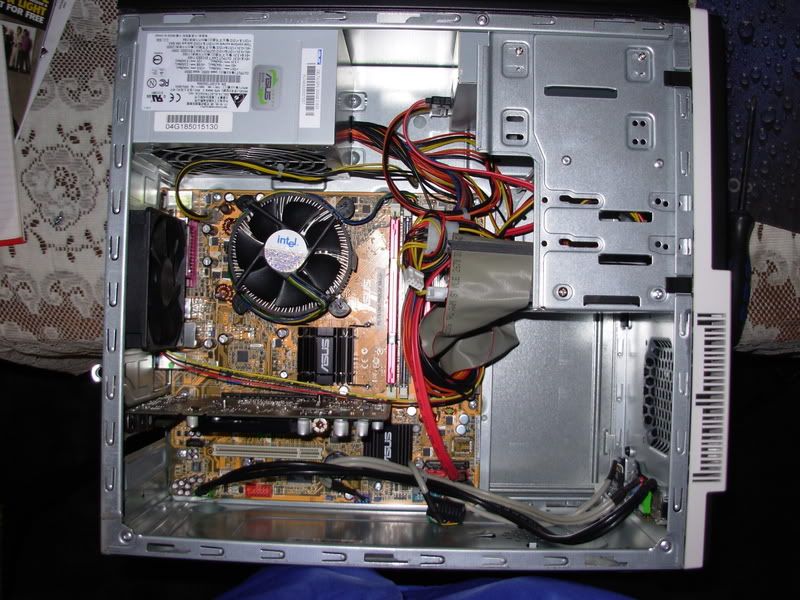 Thats a XFX 8600GT in there now. The 8800GTX are big, about 11-12in long I think.
Thank You