Just got antoher EVGA GTX 260 SC. Wanted to use the trade up program but EVGA said they weren't going to offer the GTX 460 1GB SC in that program so I sucked it up and got another 260 so I could SLI. What a difference perfomance wise! Just wish it could've been with the GTX 460's,
lol. Here's some pics;
And yes, I did add the other SLI bridge!
And my case: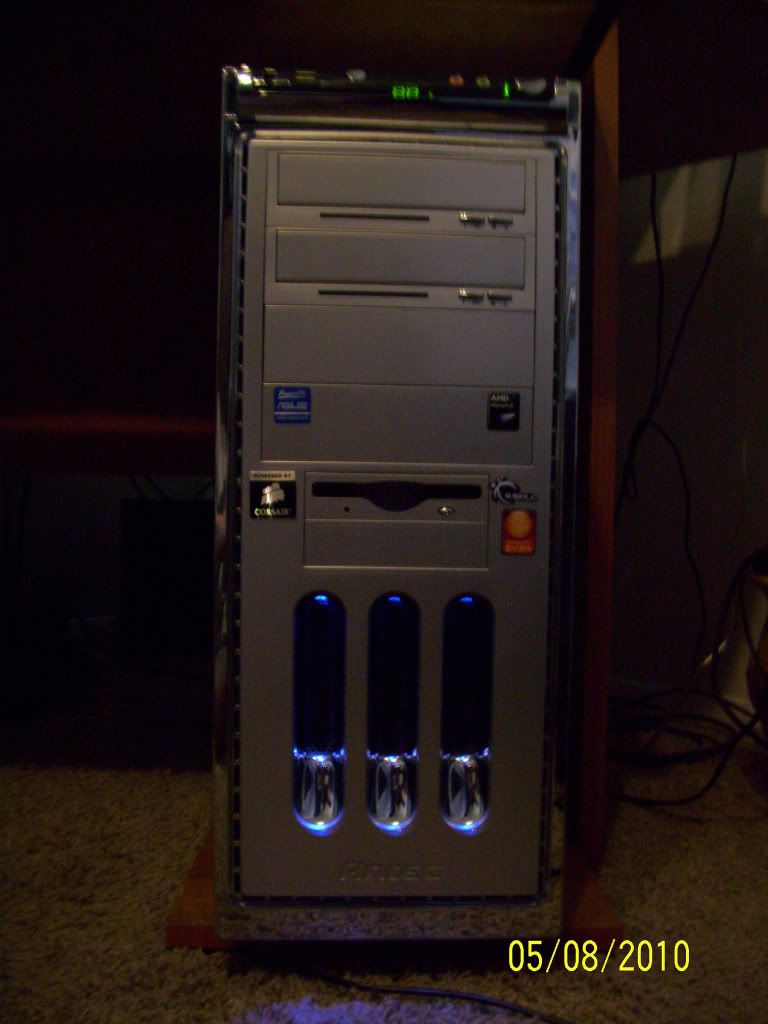 __________________
]
My village called, their Idiot is missing!
My rig:
Asus Maximus VI Hero
Intel i7 4770K@ 4.2 GHz
16GB G-Skill Trident X DDR3 2400 Ram
Corsair 750HX "Silver Certified" PSU
Corsair H70 Hydro CPU Cooler
2x PNY GTX 770 OC2 4GB in SLI
180 GB Intel 520 SSD
2 TB Barracuda HD, 2 TB WD Caviar Green
Logitech G-510 Keyboard
Windows 7 Professional 64 bit
3 Samsung 24" LED SyncMaster Monitors