I miss times when I had big ass room and very large desk at my grandma house(where I was living from time to time). But anyway, I had to move back to my "origin" flat foor good about 3 years ago with my pc offcourse. All I have is this little improvised desk. (Its actually a shelf on side standing on two chairs, Not looking all that bad in fact, as its at the end of my bed) I like this setup but I got bored.
When I didnt had 360 the setup was simple and easy. Screen and speakers on sides. For like 3-4 months back I had 360 standing to right of the screen vertically with speakers on sides of 360. But I am not feeling right with it so I am thinking of anything else. What about that? Wont the speakers damage somehow "megnetically" 360 hardware? I guess not but it never hurts to ask. They are also very light so no problem with weight.
btw. Its actually a 5,1 setup but I had to change(reduce) it to 2,1 due to small room making 5,1 effect to blend.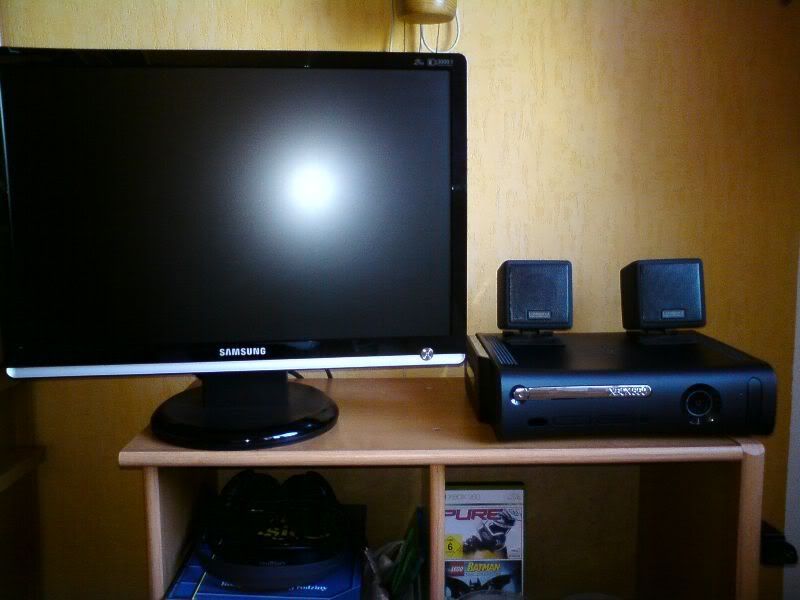 I just took a quick photo