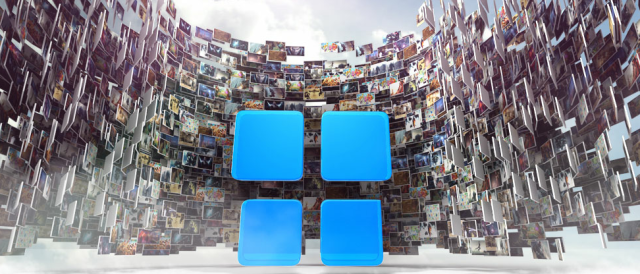 Using Gaikai is like being surrounded by hundreds of floating video screens threatening to crush you at any moment!
Gaikai
The PlayStation of the future may be little more than a conduit to display and control games running on powerful remote servers. At least that's one potential end game now that Sony Computer Entertainment has announced the $380 million acquisition of streaming gaming specialists Gaikai, which it will use to establish "a new cloud service."
Established in 2008 by founders including Shiny Entertainment's Dave Perry, Gaikai differs from other cloud gaming services like OnLive in a few key ways. For one, its service works directly in a Java-based Web browser, rather than through a separate downloadable program. This lets fully streamed games be embedded on a variety of websites. For another, Gaikai is primarily focused on providing free demo access to PC games from third-party publishers (including EA, Ubisoft, Warner Bros, and THQ), rather than selling players access to full games. This service makes money on advertisements and retail purchase referrals with partners like Walmart.
Sony and Gaikai have been rumored to be in discussions for months, with some reports jumping the gun in predicting an E3 announcement for the acquisition. And while Sony isn't discussing details of what it's going to do with Gaikai's streaming technology, today's announcement mentions plans to stream "content ranging from immersive core games with rich graphics to casual content anytime, anywhere on a variety of internet-connected devices."
Read 7 remaining paragraphs
|
Comments
More...