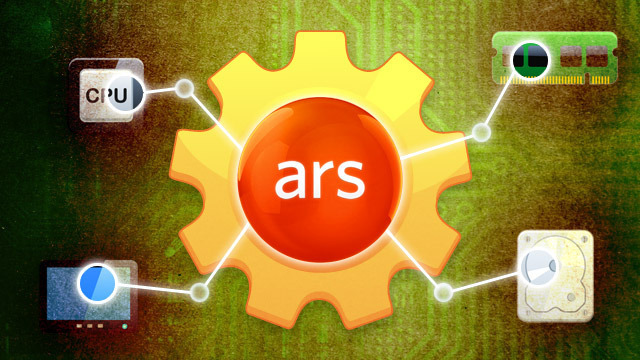 Illustration by Aurich Lawson
Since the early 2000s, the Ars System Guides have been helping those interested become "budding, homebuilt system-building tweakmeisters." This series is a resource for building computers to match any combination of budget and purpose.
The Bargain Box (formerly the Ultimate Budget Box) is the most basic box we cover in the System Guides. As the lowest-price box in the guides, it lacks the sex appeal of its flashier siblings, and it has a host of competition today. Before it was just OEM pre-builts, then it was netbooks, now it's tablets.
Still, there seems to be a place for a basic desktop system. These live on
in strength
in the office, where the vast majority of employees read e-mail, crunch spreadsheets, and stream training videos. At home, boxes like this are a convenient place to stash all the pictures from the family vacation, and a nice place to hold media that won't fit on the (relatively) limited storage of the average tablet or cell phone. Tucked in the home office, or maybe even the core of a low-budget HTPC; many still have a legitimate need for a desktop.
Read more on Ars Technica&hellip
More...