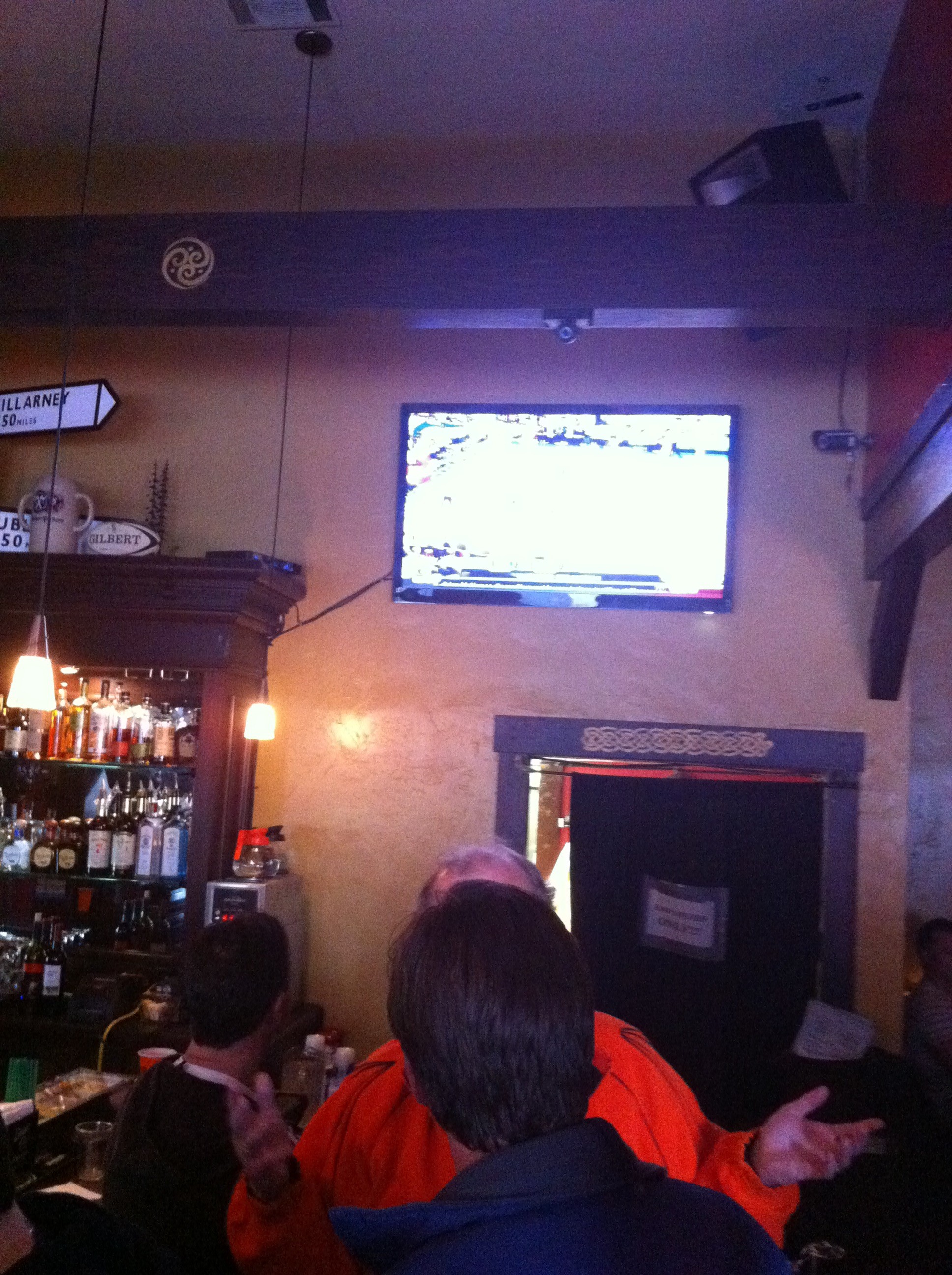 SceneTap's camera is mounted just above one of the TV screens at Polo Grounds
Cyrus Farivar
SAN FRANCISCO'As the Oakland A's were set to take on the Giants in the adjacent baseball stadium, few in the Polo Grounds bar seemed aware that another event was taking place'the launch party of the controversial social geo-location app, SceneTap.
The Chicago-based startup debuted in the city by the Bay Friday evening after it
caused a bit of a stir locally during the week
. This isdespite the fact that SceneTap has operated previously in several other cities around the country largely without a hitch. Several San Francisco bars that originally agreed to partner with
SceneTap
said that they have pulled out,
largely due to negative media attention
and
potential privacy concerns
.
The app, using facial detection and video cameras, plots bar activity on a Google Map, with pushpins revealing data like: 'Crowd: >70% full | Women: 52% | Men: 48%.'
Read more
|
Comments
More...