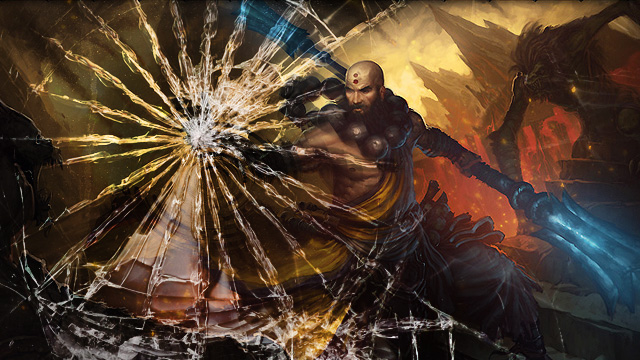 If only all of Diablo III's game-breaking issues were this easy to spot.
If you were one of the 6.5 million purchasers that made
Diablo III
the fastest-selling PC game of all time
last week, you should know that Blizzard now admits the game you were playing was broken in some significant ways. I don't just mean broken in ways that prevent you from playing the game (though the company is still fixing many server and programming issues that continue to cause connection problems), but broken in ways that made certain character skills unintentionally powerful.
Blizzard has now posted a
list of hotfixes
that were applied to the game yesterday, and aside from a few obvious usability bugs, all of them significantly scale back the power of certain key class abilities. Basically, if you were using any of these abilities before the patch, you were unintentionally taking advantage of skills that made the game much easier than Blizzard apparently intended.
Take the Monk class's Boon of Protection rune, which let a player's party absorb a good deal of damage for ten seconds. Community Manager Bashiok
admits on the forums
that this ability "was approximately ten times over its budget on the benefits it provided" and has now been "nerfed to the point of obsolescence until we can implement a new rune in its place in a future patch.
Read more
|
Comments
More...