EVGA GTX 680 Classified reached 2GHz core clock
---
Kingpin finally broke world record with his EVGA GTX 680 Classified smashed 2GHz core clock at lower voltage just 1.212V scored P16472 3DMark 11.
Much better than Radeon HD 7970 at 1.8GHz on insanely very high 1.7V.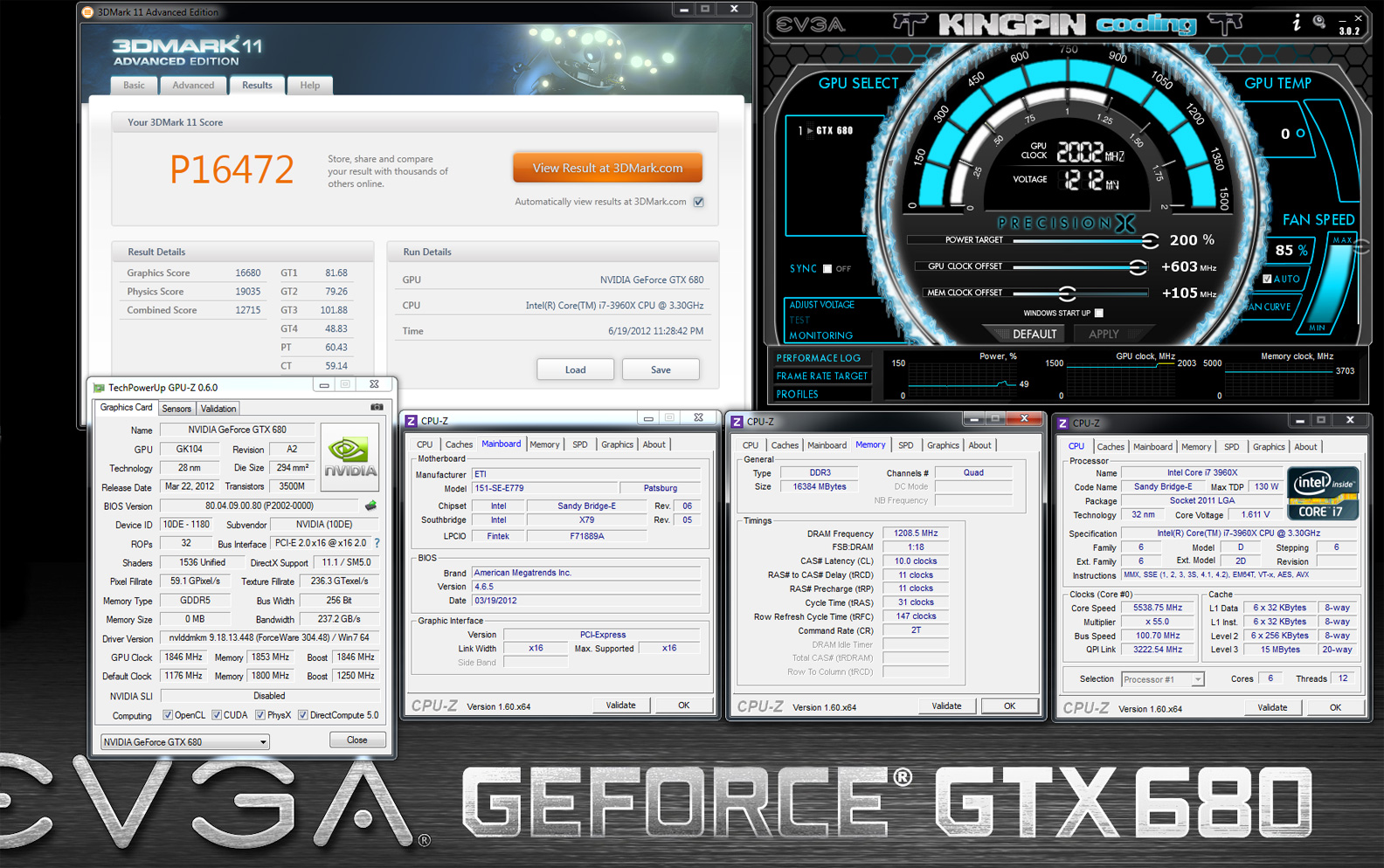 http://videocardz.com/33612/evga-gtx...2ghz-gpu-clock
__________________
Intel Core i7 3770K, Corsair H80 liquid cooler with Noctua S12-1200 fan, ASUS P8Z77V with UEFI 2104, 16GB Samsung Green 30nm DDR3-RAM, Pioneer BDR-S09XLT 16x Blu-ray writer, Corsair AX850 PSU, Western Digital 2TB SATA3 hard drive, CanonScan LiDE 210 scanner, Microsoft Internet Keyboard, Microsoft Touch Explorer mouse, 32inch Sharp LC32LE600 LED TV, EVGA Geforce GTX 670 SC 4GB with Geforce 370.50 driver, 50Mb broadband Virgin Media VMDG480 Super Hub, Aspire Xplorer Midi Tower, Windows 8.1 Pro 64bit.