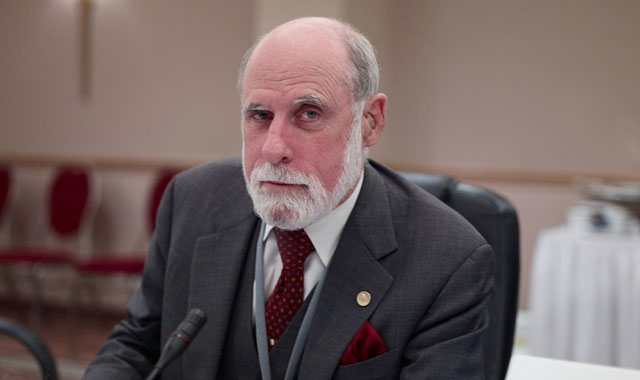 Skeptical Vint Cerf is skeptical
Joi Ito
On Thursday morning,
Vint Cerf
, the most famous member of the 'fathers of the Internet' club (whose secret greeting is the TCP 3-Way handshake)
testified
before the
House of Representatives Energy and Commerce Committee
. He's leading the charge of tech luminaries and leaders of industry that are
calling for the Internet
to be kept just the way it is,
Ryan Gosling memes
and all.
Nearly all Western countries and tech companies are opposed to the pending plan that is set to be heard at the December 2012 World Conference on International Telecommunications in Dubai (or if you prefer, its catchier title:
WCIT-12
), where all 193 member nations are set to convene.
Many larger nations
, including China, Russia, India, and others, are in favor of a new plan that would shift control of the Internet away from the International Corporation of Assigned Names and Numbers (ICANN), a California-based nonprofit, and more to the ITU. Cerf, and others, fear that this would lead to an Internet that could have stronger national boundaries, including IP address registration, and possible new fees for international IP traffic.
Read more
|
Comments
More...