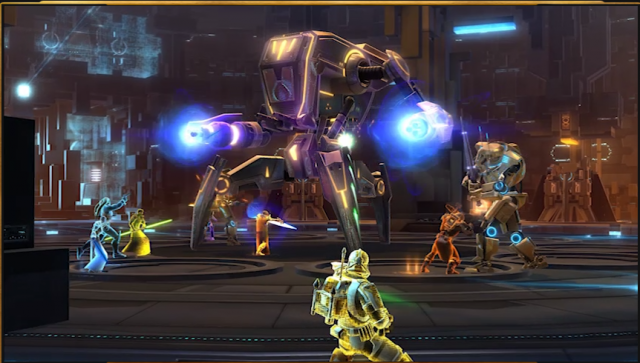 Star Wars: The Old Republic is going free-to-play up to level 15.
Star Wars: The Old Republic
will be free-to-play for everyone up to level 15 starting in July, Electronic Arts' partner BioWare announced at
EA's E3 press conference
today.
Although
SW:TOR
players have put 520 million hours into the six-month-old MMORPG, there are grumblings about declining subscriber numbers turning the game into a "
ghost town
." Allowing players to play through the first hours for free has helped keep games like
World of Warcraft
relevant years after their release, and the move could similarly help
SW:TOR
stay vibrant.
"There's never been a better time to join us," saidBioware CEO Ray Muzyka. "This July, everyone can play the game up to Level 15 for free." Muzyka provided no other details on the offer.
Read more
|
Comments
More...