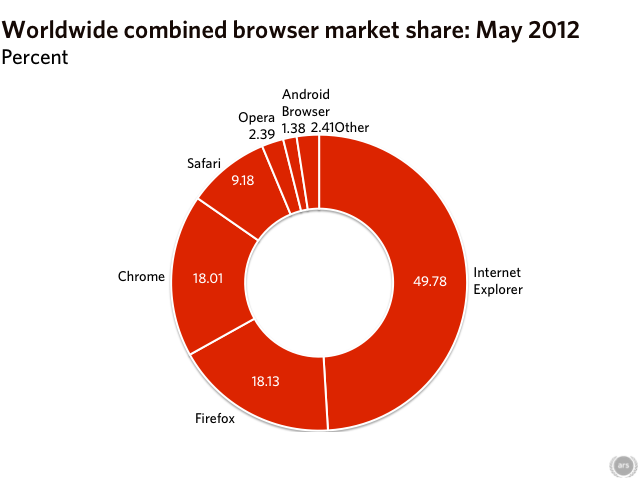 Net Market Share
Firefox usage dipped below 20 percent in May, and its lead over Chrome is now less than one percentage point. Internet Explorer usage held steady during the month.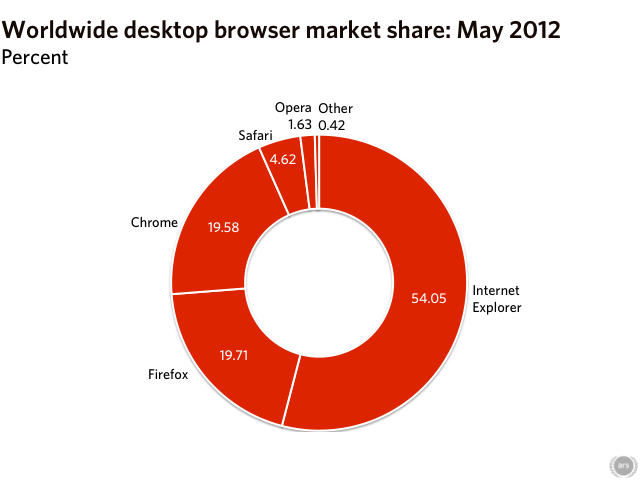 Net Market Share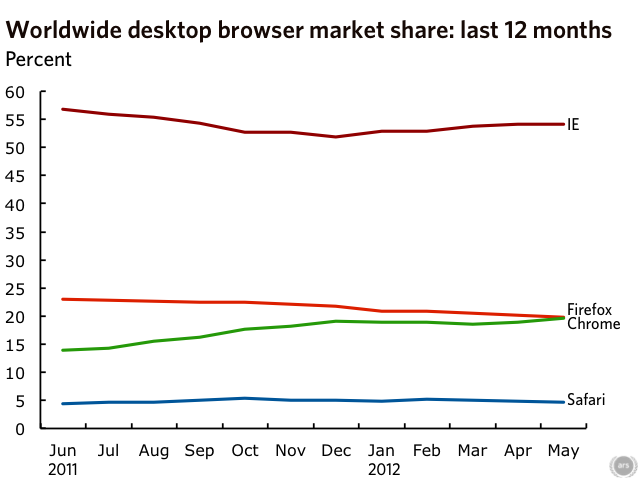 Net Market Share
Internet Explorer was all but unchanged, down 0.04 points to a 54.05 percent share of the desktop market. Firefox was down 0.49 points to 19.71 percent. Chrome was up 0.73 points to 19.58 percent. Safari fell for the third month straight, down 0.19 points to 4.62 percent. Opera dropped slightly, down 0.06 points to 1.57 percent.
Chrome is now poised to overtake Firefox and take the number two spot. It's still a long way short of Internet Explorer's market share, but Mozilla's time as Microsoft's major competitor in the browser market is coming to an end.
Read more
|
Comments
More...