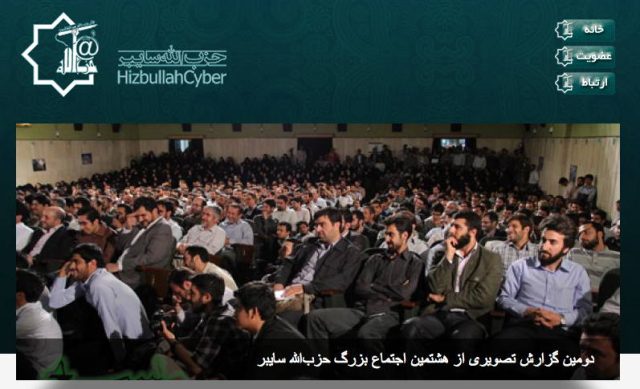 Hundreds of Iranians gathered recently for a Hizbollah Cyber conference in Tehran
Hizbullah Cyber
TALLINN, ESTONIA'Iran has significantly stepped up its use of corporate acquisitions, online propaganda, and hacking capabilities in recent years, according to an open source intelligence expert.
Jeff Bardin, the chief intelligence officer at
Treadstone 71
'an American company that researches publicly available materials'told a packed session at the
International Conference on Cyber Conflict
on Wednesday that Iran has become much more sophisticated and pervasive in its use of online tools.
He outlined the major paramilitary organizations that operate within Iran, including the
Islamic Revolutionary Guard Corps
(IRGC), the
Basij
, and
Ashiyane
. The latter isa notorious hacker group that works in
conjunction with the Iranian government
. All of these groups, he said, share an overarching focus on an Iranian concept used to promote the movement that became the philosophic foundation of the Islamic Revolution:
westoxification
. It'sthe loss of Persian language, culture, and influence to Western countries.
Read more
|
Comments
More...