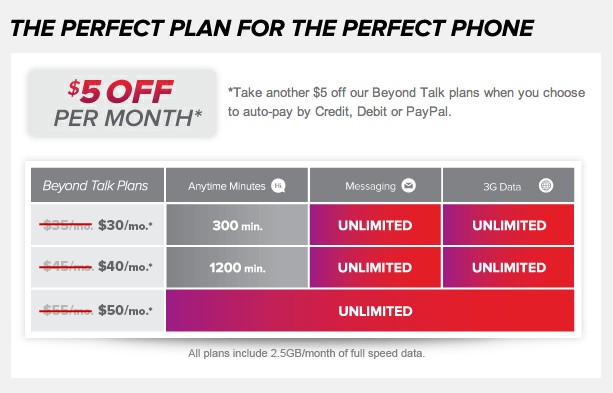 Virgin Mobile's prepaid plans for the iPhone are hard to argue with, even with the data throttling.
It's official: Virgin Mobile USA will indeed begin selling the iPhone with contract-free, prepaid plans for as low as $30 per month for some users. The company made its announcement early Thursday morning on its
website
, offering both the iPhone 4 and iPhone 4S on its CDMA network licensed through Sprint.
As
earlier rumors suggested
, the devices will indeed be available before July rolls around'Virgin Mobile says its new iPhones will hit the streets on June 29. The 8GB iPhone 4 will sell for $549 while the 16GB iPhone 4S will go for $649. The tradeoff for those relatively high handset prices is the lack of a contract'users can pay as low as $30 per month for 300 voice minutes, unlimited text messages, and "unlimited" data'throttled after the 2.5GB mark is crossed'when you set up your account to autopay. (Without autopay, the plans are $5 more per month.) For $40/month with autopay, users can get 1,200 voice minutes with unlimited messaging and data, and for $50/month, they can get unlimited everything.
Virgin Mobile is the second prepaid cell carrier in the US to offer the iPhone. Cricket was the first to announce its plans in May, offering the 8GB iPhone 4 for $400 and the 16GB iPhone 4S for $500. Those up-front prices are lower than Virgin Mobile's by a good $149 each, but Cricket's monthly plans are higher'the company offers a $55 monthly plan with unlimited calls, texts, and data, with the same caveat that data speeds will be throttled after 2.3GB.
Read more
|
Comments
More...