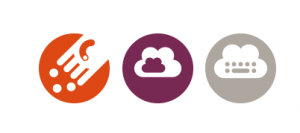 Microsoft
revealed yesterday
that its Azure cloud computing service is extending support to the open source Linux operating system. And in a blog entry this afternoon, Ubuntu founder Mark Shuttleworth announced that Canonical is working with Microsoft to support the popular Ubuntu Linux distribution on the Azure platform.
Canonical will supply official Ubuntu images for Azure and will provide its commercial support services to customers that are deploying Ubuntu in Microsoft's cloud. After an Azure update that is coming in the fall, users will be able to purchase a Canonical support contract directly through Microsoft's Azure Gallery.
Cloud computing is an important market for Canonical, which has been trying to
boost its visibility
in the server market. Canonical has recently focused on increasing Ubuntu's suitability for adoption in cloud environments with projects like the
Metal as a Service
provisioning tool and the Juju service orchestration framework. The company has also worked to build a presence in private clouds by working to support OpenStack and Eucalyptus.
Read more
|
Comments
More...