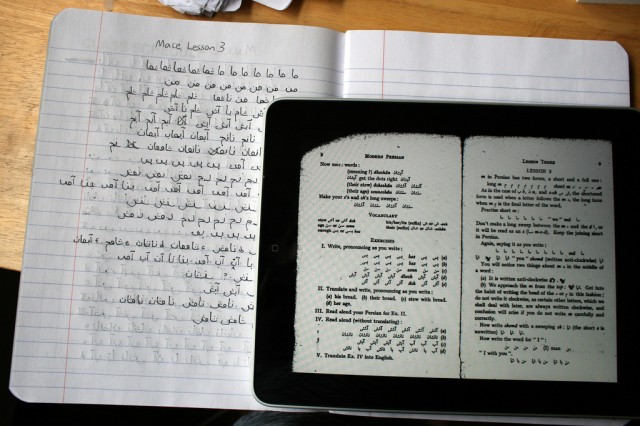 Enlarge
/ Professor Vogel's new patent, if licensed widely, would compel students to prove that they've purchased a digital textbook.
Quinn Anaya
In a
newly-approved patent
, an economics professor hopes to bring to the academic publishing world what seems to be
forthcoming
in the
video game industry
'new restrictions that would seemingly eliminate a secondary market for digital goods and prevent legal borrowing.
Last week, the
2006 patent
for a 'Web-based system and method to capture and distribute royalties for access to copyrighted academic texts by preventing unauthorized access to discussion boards associated with copyrighted academic works' was approved by the United States Patent and Trademark Office. The patent was granted to
Joseph Henry Vogel
, a professor at the
University of Puerto Rico-RĂ*o Piedras
.
The system, according to the filing, is designed to prevent 'unauthorized access to copyrighted academic texts is provided in which trademark licenses, discussion boards, and grade content are integrated into a Web-based system.'
Read more
|
Comments
More...