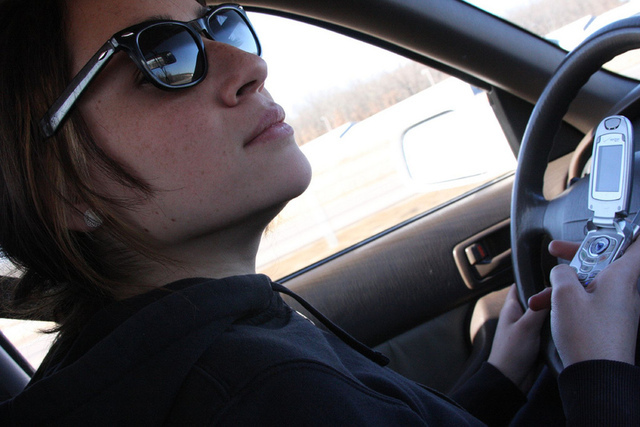 Flickr user 'inhisgrace'
These days we're all supposed to be multitaskers'juggling e-mail, IM, Twitter, the TV on in the background, and more. This is despite a seemingly constant stream of evidence that, as humans, we're
really
not
that good
at
doing
more
than one thing (
and certainly more than two
)
at once
.
OK, for accuracy's sake, it seems about
two and a half percent
(paywall) of us are actually able to multitask effectively. Unfortunately, the odds are not good that you are among that minority. A lot of multitasking research seems to look at trying to do something else while driving. This is perhaps unsurprising: you're
much more likely
to kill someone texting and driving than juggling multiple applications and windows at your desk (with the possible exception of armed drone pilots). Still, many of us choose to
ignore the data
and continue to use our phones while controlling thousands of pounds of metal. Given that this is the case, Sarah Donohue at Duke University and her colleagues set out to ask, "are there any specific groups out there that can multitask?" They set their eyes on gamers.
A lot of prior research has shown that avid players of action games tend to have greater visual acuity, contrast sensitivity, better ability to track multiple moving objects, and possibly better top-down cognitive control compared to those of us who haven't racked up the hours, weeks, and months in
Counterstrike
/
Doom
/
Call of Duty
. Donohue's study, published online last week in the journal
Attention, Perception, & Psychophysics
, aimed to find out if action game devotees could use those abilities to effectively multitask better than the rest of us.
Read more
|
Comments
More...