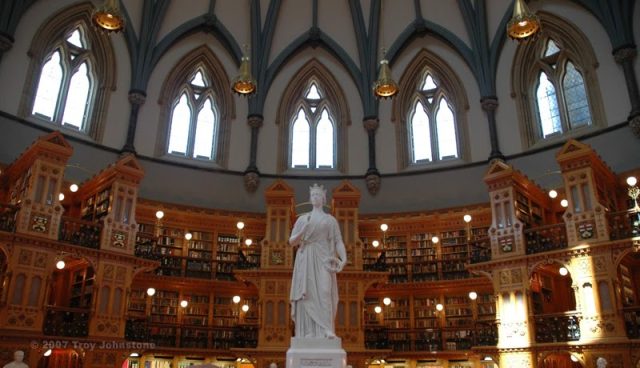 Something old, something new.
Image via Samizdat Blog
Future U is a multipart series on the university of the 21st century. We will be investigating the possible future of the textbook, the technological development of libraries, how tech may change the role of the professor, and the future role of technology in museums, research parks, and university-allied institutions of all kinds.
Future U
The trends we have encountered in exploring Future U'social tech, the Web, crowdsourcing, data visualization, new tools and old concerns, the classics and the cutting edge'all seem to dovetail nicely into the nascent discipline of digital technologies. And digital humanities is, at its simplest, the use of digital tools and processes in the service of the humanities, those academic pursuits that focus on understanding the human condition.
As in so many questions whose rhetorical fulcrum is the application of new technology, a great deal of the sound and fury surrounding digital humanities comes from two extremes: those who believe the digital half of digital humanities will save the humanities half and those who believe it will destroy it.
Dinosaurs fighting in a tar pit
Todd Presner, chair of UCLA's
Digital Humanities Center
provides an example of the first in the "
Digital Humanities Manifesto 2.0
." The
New York Times
' Stanley Fish provides a gorgeously, almost sensually written example of the second in two of
his
columns
for the the Times.
Read more
|
Comments
More...