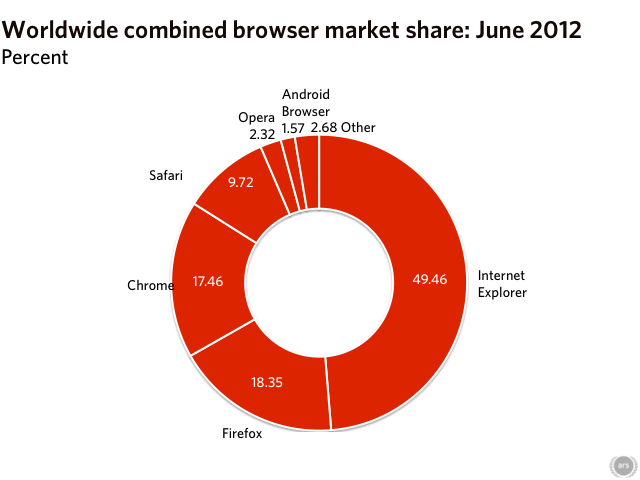 Net Marketshare
Last month, it looked like Firefox's relinquishing of the second place browser spot was inevitable. In May, Mozilla's browser market share had dropped below 20 percent. It was just 0.14 points ahead of Google's Chrome.
But Firefox has somehow fought back. Chrome's share is down, Firefox's is up, and there's almost a point separating the two.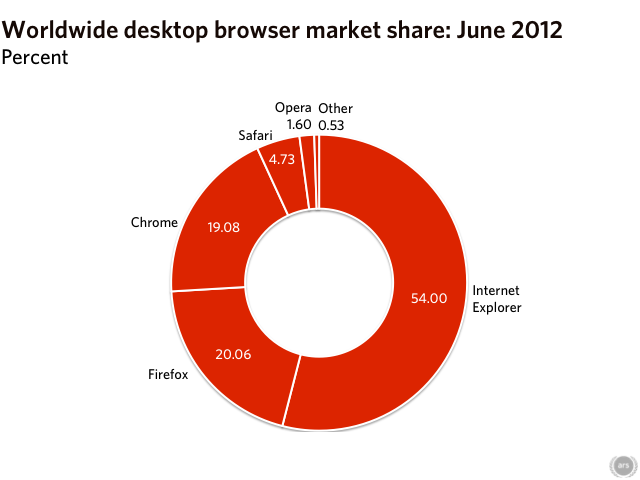 Net Marketshare
Internet Explorer dropped slightly while remaining dominantly in first, down 0.05 points to 54.00 percent. Firefox gained 0.35 points to 20.06 percent while Chrome fell 0.50 points to 19.08 percent. Safari and Opera both made small gains, of 0.11 and 0.03 points, giving them shares of 4.73 and 1.60 percent respectively.
Read 13 remaining paragraphs
|
Comments
More...