A couple of weeks ago we talked about technology that was
innately disappointing
, but what's even worse is when a perfectly good piece of tech is fried, dropped,spilled on, stepped on, or otherwise ruined by acts of man and nature. You know the drill: first an accident happens, then your heart jumps into your throat and the expletives start flying as you verify that you have indeed just destroyed a $2,000 piece of equipment or lost every pixel of your irreplaceable family photos.
Instead of watching scary movies this Friday the 13th, why not relive the stuff that frightened us in real life? What follows is a compendium of unfortunate tech disasters gathered from the Ars staff, laid out in all of their grisly glory (including three from Sean Gallagher, who was cursed by a witch specializing in IT mayhem). Chances are you'll find a disaster that you yourself have lived through'try to sympathize rather than laughing. Some of these wounds are still fresh.
Single backup of 3 years of digital photography'tossed out a third-story window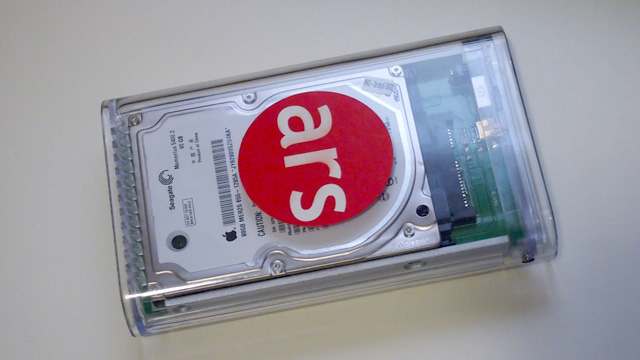 A nearly identical hard drive crash-landed on a street outside a third-story window in 2005, taking three years of digital photos with it.
Chris Foresman
Does your backup strategy account for all failure scenarios? In 2005, mine didn't. I kept all my digital photography on my 12" PowerBook G4's hard drive, which was periodically backed up to an external FireWire hard drive. That seemed safe enough, until some unruly children tossed the external drive out of a third story window onto the asphalt below.
Read 69 remaining paragraphs
|
Comments
More...