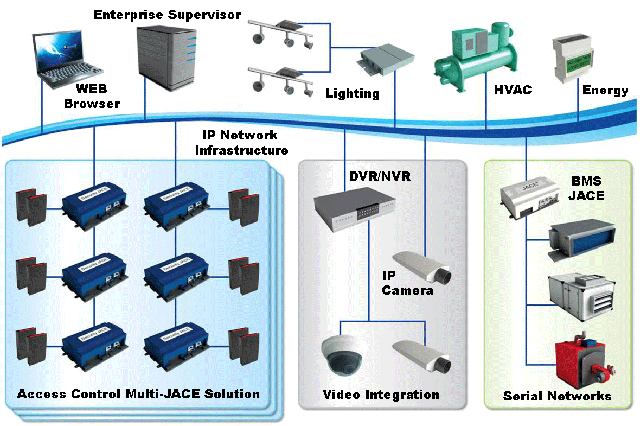 An architectural diagram touting a security feature of Tridium's Niagara Framework
tridium.com
Security researchers have blown the whistle on serious vulnerabilities in an Internet-connected system used by the US military, hospitals, and private industry to control boilers, air-conditioners, security alarms, and other critical industrial equipment.
The defects in the
Niagara Framework
, which links more than 11 million devices in 52 countries, could allow malicious hackers to seize control of critical infrastructure, an
article
published by
The Washington Post
warned. The vulnerabilities were unearthed by Billy Rios and Terry McCorkle, two researchers who have spent the past 18 months exposing security holes in a variety of ICS, or industrial control systems.
"The ICS software community is light years behind modern software security," Rios wrote in a
blog post
recounting his odyssey in getting Niagara officials to publicly acknowledge the vulnerabilities after he and McCorkle reported them. "Sadly, we can honestly say that the security of iTunes is more robust than most ICS software."
Read 5 remaining paragraphs
|
Comments
More...