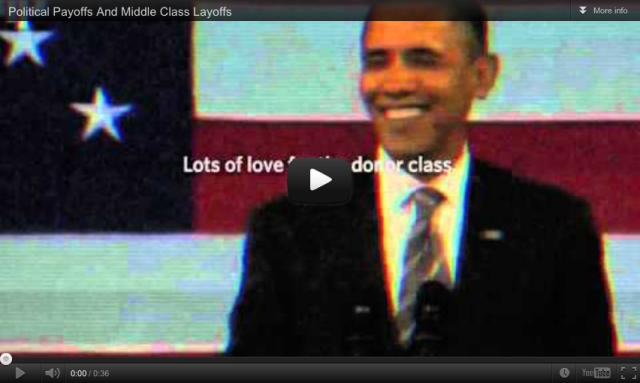 A YouTube video produced by the Romney for President campaign got hit by a takedown request on Monday, highlighting the challenges that the Digital Millenium Copyright Act can pose for free speech.
For days, President Obama and former Massachusetts Governor Mitt Romney have been trading barbs over Romney's role in layoffs initiated by Bain Capital a decade ago. Obama's latest salvo, released over the weekend, was
an ad
featuring Mitt Romney singing "America the Beautiful" over images of shuttered American factories.The Romney campaign responded in kind, posting an ad that shows Pres. Obama singing Al Green's "Let's Stay Together"
juxtaposed
with "headlines about Obama rewarding lobbyists and campaign donors."
But as the
Huffintgon Post
notes
, if you try to watch
the Romney campaign's ad
, you'll be greeted with a message that says "This video is no longer available due to a copyright claim by BMG_Rights_Management."
Read 8 remaining paragraphs
|
Comments
More...