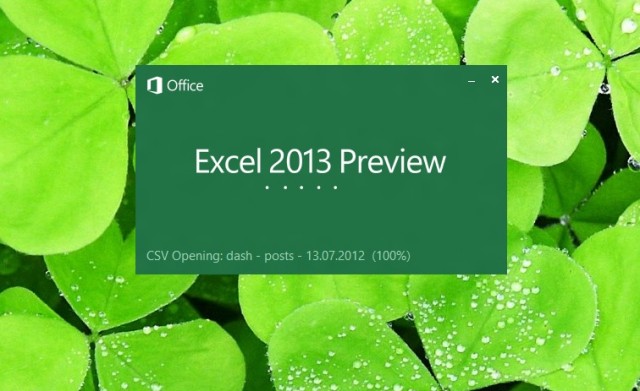 Excel 2013 wants to ease your data analysis pains in a single click.
I once made money moonlighting as a
VisiCalc
and Lotus 1-2-3 instructor before Steve Ballmer ever typed '=sum(Profits)' in an Excel 1.0 spreadsheet cell. And a friend and former colleague from my system integration days actually helped fake the first demo of Lotus 1-2-3'so I have more than a passing interest in spreadsheets. As Excel has evolved away from being simply a VisiCalc clone (or a clone of the Lotus 1-2-3 VisiCalc clone), it has increasingly focused on data analysis of other sorts'processing data from enterprise and Web sources ranging from raw log files to data warehouses.
It should come as no surprise, then, that most of the changes seen in the Excel 2013 preview (aside from the Metro-ish new theme applied to the user interface) are all about data analysis. The top new features'a pattern-recognition auto-fill, a new set of interactive chart tools, and a much easier and accelerated way to create Excel's analytical Pivot Tables'are all aimed at converting raw data into something easier to analyze.
We've already looked at the major design changes to the Office 2013 suite as a whole; here, we'll quickly run down the most interesting new additions to the Excel codebase. One note: in our early preview, we got to look at the basic capabilities of the new Excel but didn't get the full dive into the add-on features that will be part of the Office Professional Plus version of the product.
Read 7 remaining paragraphs
|
Comments
More...