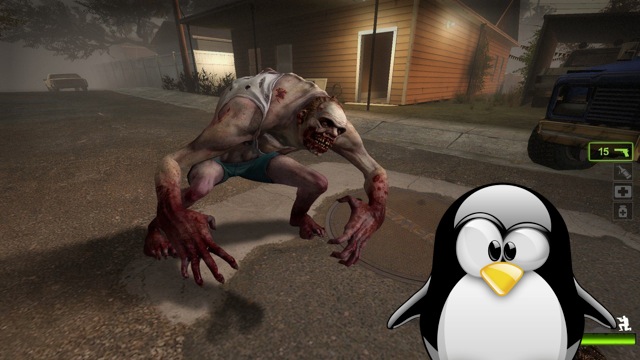 Valve has officially revealed that it plans to bring its Steam game distribution service to the Linux platform. The company is also working to port its Source game engine and its popular 2009 title
Left 4 Dead 2
(L4D2). The Steam port for Linux was
announced
this evening on the Valve website in a new blog that will chronicle the progress of the company's Linux development efforts.
Valve says that it is currently working to refine the software, but declined to say when users can expect to see it launch. The company is optimizing L4D2 to ensure a suitably high frame rate. They are also porting other undisclosed Valve titles and putting the finishing touches on the Linux version of the Steam client.
The software will be available at launch on Ubuntu 12.04, the latest version of the popular Ubuntu Linux distribution. Valve wants to start by focusing on a single deployment environment, but will consider expanding support to additional distributions in the future if its efforts on Ubuntu are successful. In the blog entry, the Valve revealed that Ubuntu was chosen because it is popular and has high visibility among gamers and developers.
Read 4 remaining paragraphs
|
Comments
More...