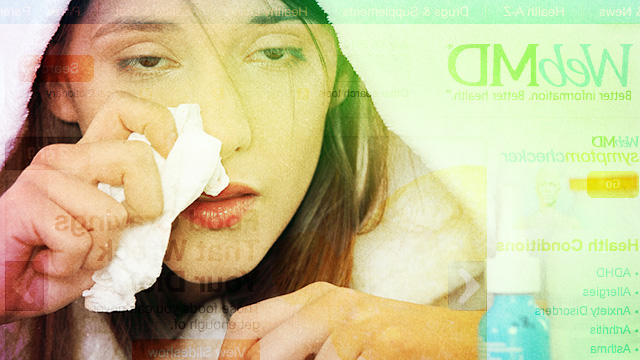 Aurich Lawson
We tend to suffer from a great deal of cognitive dissonance when it comes to health. Ask someone about health implications as they light a cigarette or plow through a cheesecake, and they'll probably be an optimist, citing the relatively low overall risks of various consequences. But if the same person has the sniffles and is given access to the Internet, chances are they'll become a raging pessimist and diagnose themselves with the bird flu.
Psychologists studying these conflicting results have had just as much trouble making sense out of them as I have, although it's clear that some forms of context matter. Now, a new study by researchers in Hong Kong has led to a unified framework that incorporates risk, perceived symptoms, and personal biases to explain why reactions to health risks can differ so dramatically. In the process, their results provide some insight into why the Internet is so good at enhancing hypochondria.
The uses of risk
Past studies have focused on a few different aspects of risk perception. One is what you might call "societal levels of risk"'things like the US having about 50,000 new HIV infections annually, or the risk of osteoporosis being higher in women. The second framework we use for evaluating health risks is what you might call "symptom matching." This is where, when presented with a set of individual risks and health problems (chest pain, family history of heart disease), we try to find a disease that might cause them all. Identifying health problems tends to involve a combination of these types of evidence, where health professionals will typically focus on the most common ailment that matches a reasonable number of symptoms.
Read 8 remaining paragraphs
|
Comments
More...