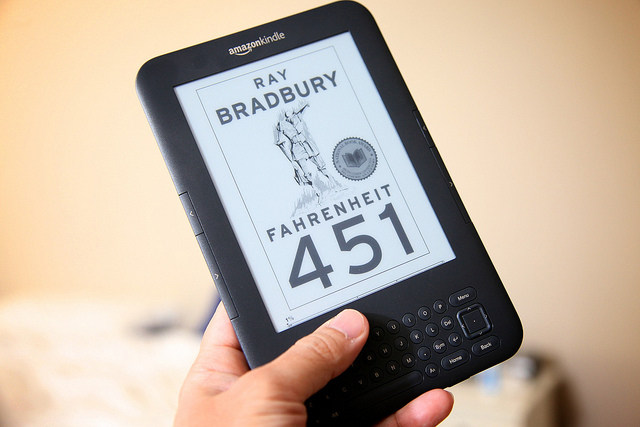 Senator Charles Schumer thinks it's time for Amazon's control over e-book prices to end.
Flickr user unten44
The US Department of Justice's
lawsuit against Apple
and a handful of e-book publishers "could wipe out the publishing industry as we know it," according to Senator Charles Schumer (D-NY). In an editorial published in the
Wall Street Journal
on Wednesday, Schumer argued that the lawsuit could make it more difficult for new authors to get published if Apple is forced to adopt Amazon's wholesale model for e-books, and that by moving forward with the suit, the DoJ is "[missing] the forest for the trees."
"If publishers, authors and consumers are at the mercy of a single retailer that controls 90% of the market and can set rock-bottom prices, we will all suffer," Schumer wrote in reference to Amazon, which completely dominated the e-book market until Apple introduced the iPad and its iBookstore in early 2010. "Choice is critical in any market, but that is particularly true in cultural markets like books. The prospect that a single firm would control access to books should give any reader pause."
The DoJ set its target on Apple, Hachette, Harper Collins, Macmillan, Penguin, Pearson, and Simon & Schuster in April of 2012 for allegedly colluding to fix e-book prices. At the time of the iPad's introduction of 2010, Apple also rolled out iBooks (and the iBookstore), a competitor to Amazon and its Kindle market. But unlike Amazon, Apple decided to allow publishers to use the so-called "agency model," which allowed them to set their own prices for e-books. Amazon's wholesale model allowed the company to sell e-books at prices below cost, a strategy that irked publishers because they felt Amazon was undercutting their prices and devaluing their products in the marketplace. Throughout 2010, publishers pushed Amazon to switch to the agency model as well, and
eventually, it did
.
Read 5 remaining paragraphs
|
Comments
More...