While we've seen and heard
snippets of information
about tablets running Windows RT'the ARM version of Windows due to release alongside Windows 8 on October 26'details about hardware specifications and pricing have been difficult to come by. Pricing information is still MIA, but ASUS and Samsung have both taken the wraps off more-or-less final versions of their Windows RT hardware at the IFA electronics show today.
The ASUS Vivo Tab RT and the Samsung ATIV Tab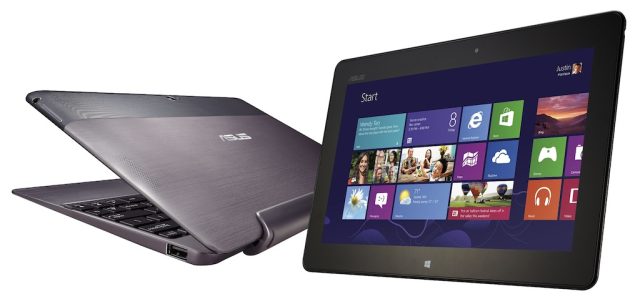 Enlarge
/ ASUS' Vivo Tab RT, pictured with and without the keyboard dock accessory.
ASUS
ASUS' offering, formerly known as the Tablet 600, is now officially named the Vivo Tab RT. Like Samsung's offering and Microsoft's own Surface RT, it's a 10" 1366x768 tablet with anNVIDIA Tegra 3 SoC, 2GB of RAM, 32GB of storage, and the normal tablet accoutrements: 1.9 megapixel front- and 8 megapixel rear-facing cameras; Bluetooth, 802.11n, and NFC; USB, Micro HDMI, microSD, and headphone ports;and an optional keyboard-and-trackpad accessory to help make it more like a traditional laptop when you need one. All of this fits into a package that weighs 520 grams and is 8.3 millimeters thick.
Where the ASUS tablet differentiates itself from Samsung's and Microsoft's Windows RT devices is in its included stylus, which works with a Wacom digitizer to be more accurate than a capacitive stylus'the Galaxy Note tablet and smartphones use the same technology to enable their styluses. ASUS' experience building keyboard docks for its well-regarded Transformer Android tablets should also mean that the Vivo Tab RT's dock won't suffer from many first-generation jitters.
Read 5 remaining paragraphs
|
Comments
More...