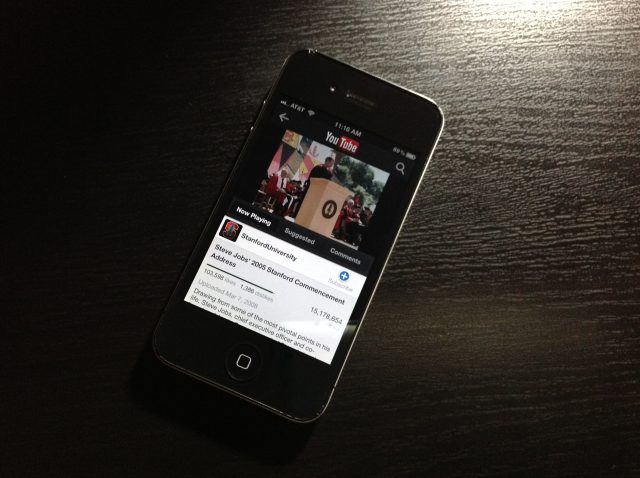 Google's new YouTube app for iOS looks much better than Apple's deprecated version, which will disappear in iOS 6.
Chris Foresman
Google
announced
Tuesday morning the release of its own free YouTube app,
now available
immediately in the App Store. The launch comes just ahead of Apple's expected
launch of iOS 6
, which will no longer include the Apple-developed YouTube app for iPhone or iPad.
Built by YouTube engineers, the new app has an interface that is quite similar to other Google-developed apps for iOS'a sort of mix of iOS elements and UI elements from Google's websites. It also uses a sliding panel to allow access to settings and options "underneath" the main interface, similar to Facebook's iOS apps. Tap the "menu" icon on the top left, or swipe the entire main view to the right, and it slides over, revealing filtering categories along with the ability to sign in to your YouTube account and change settings.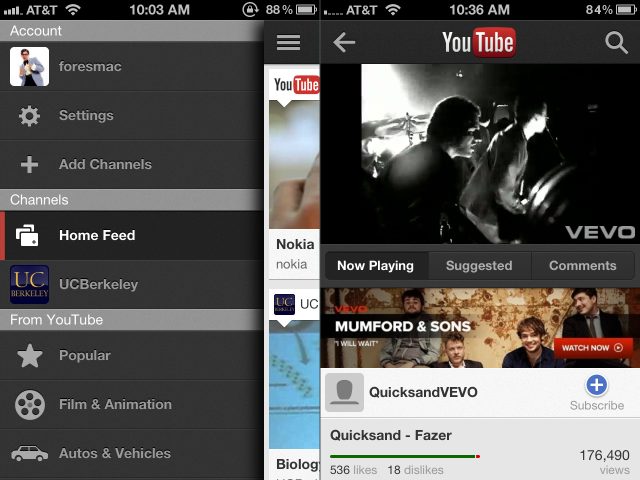 Enlarge
/ Swipe to the right to access YouTube's settings and filters (left). Videos play in a view similar to the YouTube mobile website (right).
The main view consists of "cards," similar again to
Facebook's most recent iOS apps
, or the new Pinterest app. Each card has a large widescreen preview image, with info about who uploaded the video and when it was uploaded along the top, and a title and view count along the bottom.
Read 7 remaining paragraphs
|
Comments
More...