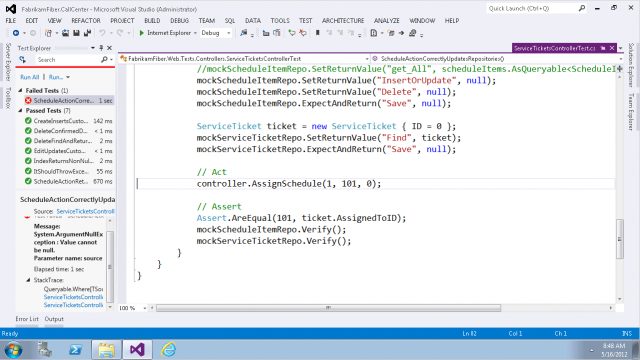 Microsoft
Microsoft has decided that today is the day it will launch Visual Studio 2012. Although it has been available to MSDN subscribers for some weeks already, and although the Express editions for Web and Windows 8 development have been freely downloadable as well, the software goes on sale through retail channels today.
A new Express edition was added to the lineup today. Microsoft
upset a lot of people
when it said that developers wanting to target the Windows desktop would have to use the (paid) Professional edition. The company then
relented
, promising a Desktop version of Express. Because that version was decided on later, it didn't launch with the rest in August. But it's
out now
, bearing the name "Visual Studio Express 2012 for Windows Desktop."
The full Visual Studio product boasts stronger application lifecycle management features, a
contentious new UI
, greatly enhanced C++ standards compliance, and, of course, the ability to create all-new Windows 8 Metro-style applications.
Read 4 remaining paragraphs
|
Comments
More...