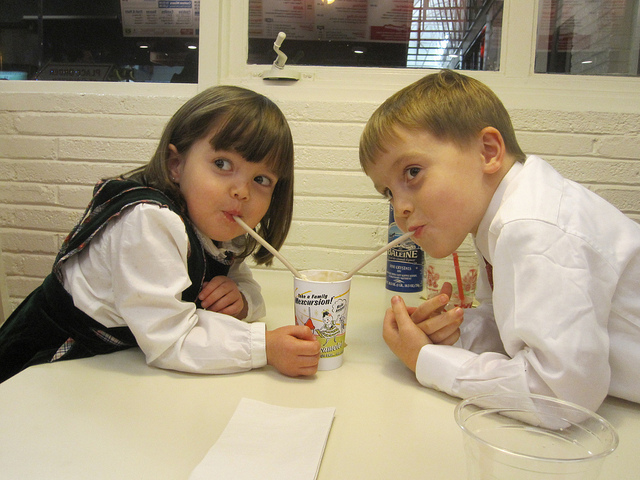 These adorable children are much more excited about sharing than US cellular carriers.
andrechinn
Two months ago, the President's Council of Advisors on Science and Technology (PCAST) unveiled a
bold plan
to share 1,000MHz of federal spectrum with cellular providers. It wasn't exactly what carriers were looking for. They'd prefer exclusive licenses to use spectrum whenever and wherever they need it.
But the Federal Communications Commission has decided to adopt the plan, or at least its first steps. By the end of this year, the FCC
announced this week
, it will "initiate formal steps to implement the key recommendations of the PCAST report." The first target is freeing up 100MHz of spectrum in the 3.5GHz band for small cell use.
"Today's iPhone announcement and last week's release of the new Kindle Fire, Windows 8/Nokia Phone, and Droid RAZR by Google/Motorola offer the latest evidence that, over the past few years, the US has regained global leadership in key areas of communications technology," FCC Chairman Julius Genachowski said Wednesday. "These high-performance devices, and the demands they place on our broadband networks, underscore a critical challenge."
Read 32 remaining paragraphs
|
Comments
More...