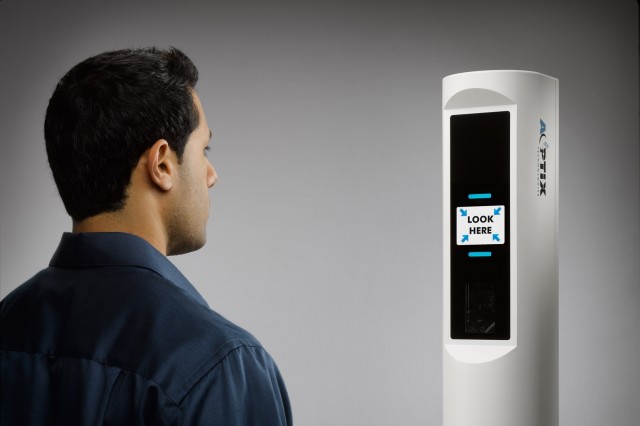 AOptix's InSight Duo can take an iris scan from two meters away in just six seconds.
AOptix
CAMPBELL, CALIFORNIA'As I stand in
AOptix
' demo room, I stare down the cameras built into a plastic column, reminiscent of the public safety call boxes I remember from college. I've never had my iris scanned before, and I'm asked to remove my glasses first.
The column blares out at me on a small screen: LOOK HERE.
I look. A small glow of red infrared light fills part of the column above the screen, and in just a few seconds, I'm confirmed: OK.
Read 34 remaining paragraphs
|
Comments
More...