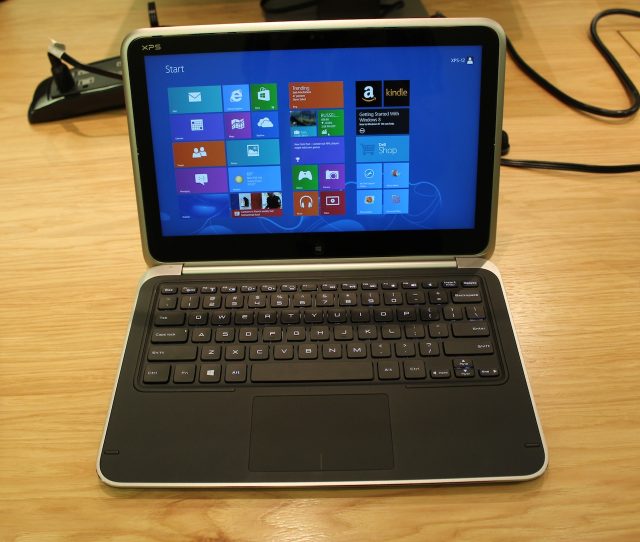 Dell's XPS 12 convertible PC looks just like a standard Ultrabook in laptop mode, and that's not a bad thing.
Andrew Cunningham
Dell has joined
Lenovo
and
Acer
in revealing pricing and availability details for its Windows 8 launch lineup. The most interesting of these machines is undoubtedly the XPS 12, which
we saw at IFA
along with some other Windows 8 PCs. It's an Ultrabook that converts from a laptop into a tablet, but unlike the complex sliding and flipping mechanisms we've seen from other manufacturers, it uses a flippable touchscreen and magnets to enable the functionality while also saving space. We had a chance to go hands-on with the new PC, which starts at $1,199.99 and begins shipping on October 26 alongside Windows 8.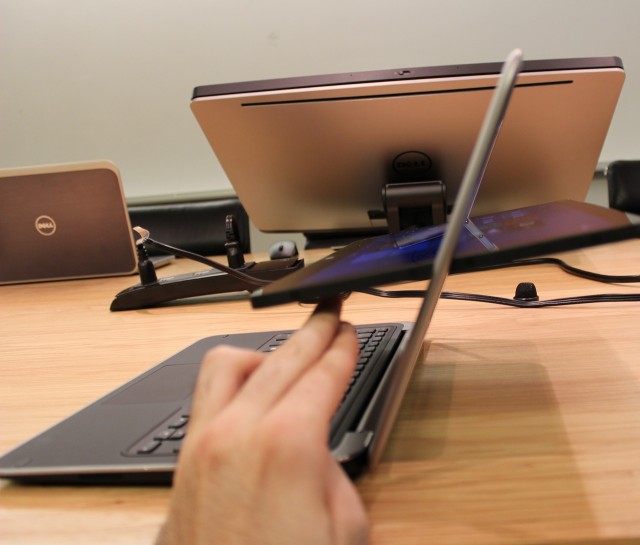 Enlarge
/ Flipping the XPS 12's screen into tablet mode.
Andrew Cunningham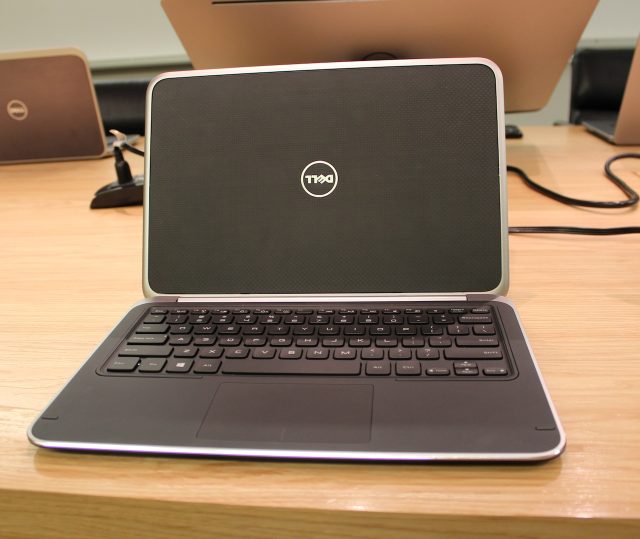 Enlarge
/ The screen has been flipped!
Andrew Cunningham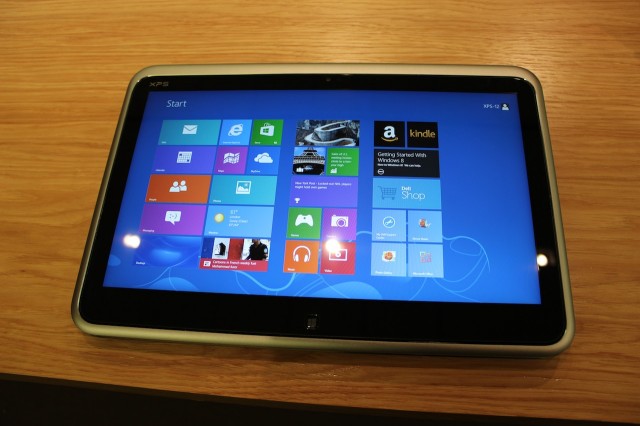 Enlarge
/ Folded down into tablet mode.
Andrew Cunningham
Pushing the screen with sufficient force will flip the screen around, allowing you to close the lid and use the computer as a tablet. In the review unit we examined, the magnets seemed strong enough to prevent accidental screen flipping, but not so strong that they made flipping the screen difficult.
Other convertible laptops we've seen use various sliding and swiveling mechanisms to flip their screens around, to mostly mixed effect. In some, like Sony's VAIO Duo 11, the mechanism takes away some of the space normally reserved for the keyboard and trackpad. In others, like Toshiba's Satellite U925t and Lenovo's ThinkPad Twist, the acrobatic hinge adds additional bulk to the laptops compared to regular Ultrabooks, and things like exposed ribbon cables can give the laptops a certain unfinished look.
Read 3 remaining paragraphs
|
Comments
More...