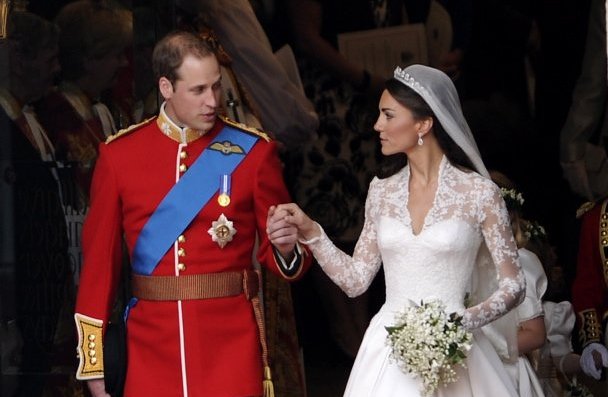 Knockoffs of Kate Middleton's dress, which was created by English designer Sarah Burton, appeared for sale in the United States within days of her wedding to Prince William.
UK Ministry of Defence
Fashion designs aren't eligible for copyright protection. If one designer's work captures the imagination of consumers, other designers are free to slavishly copy it without getting permission or paying compensation.
Sen. Chuck Schumer (D-NY) is determined to change that. He represents New York City, home to some of the nation's leading fashion houses. And he has introduced the latest iteration of an idea that has been floating around Congress since at least 2006: to extend copyright protection to clothing designs. Last month, the Innovative Design Protection Act was
approved by a Senate Committee.
To become law, it must be approved by the full Senate and the House of Representatives.
Supporters of the legislation argue that fashion is a creative discipline like any other, and that it deserves the same kind of legal protection that most other creative endeavors enjoy. But critics counter that fashion copyrights are a solution in search of a problem. They argue that the fashion industry has thrived for decades without legal protections. And they worry that establishing copyright protection for fashion designs will open a pandora's box of litigation.
Read 16 remaining paragraphs
|
Comments
More...