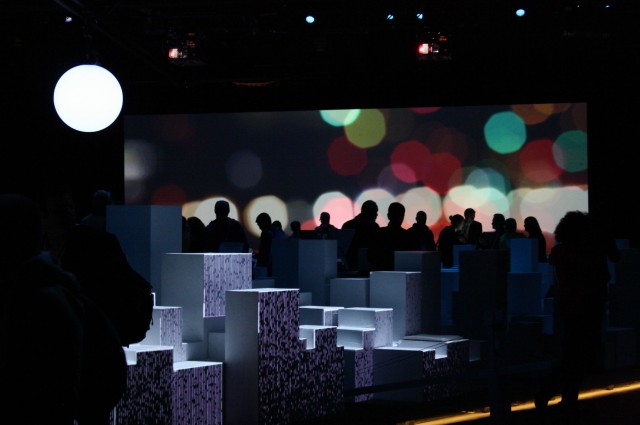 Lights project onto the blank buildings of the Microtropolis.
Casey Johnston
The final version of Windows 8 made its public debut, at long last, at a press event Thursday at Pier 57 in New York City. Appropriate for the touchy-feely nature of the operating system, Microsoft set up a bundle of demo stations around a model city design and let attendees go to town.
Microsoft bigwigs including CEO Steve Ballmer and President Steven Sinofsky anchored the keynote formally announcing Windows 8, flanked by a range of notebooks, all-in-one desktops, and convertible tablet/PC hybrids. Microsoft put special emphasis on the portable and convertible models, including the 13-inch Lenovo IdeaPad Yoga.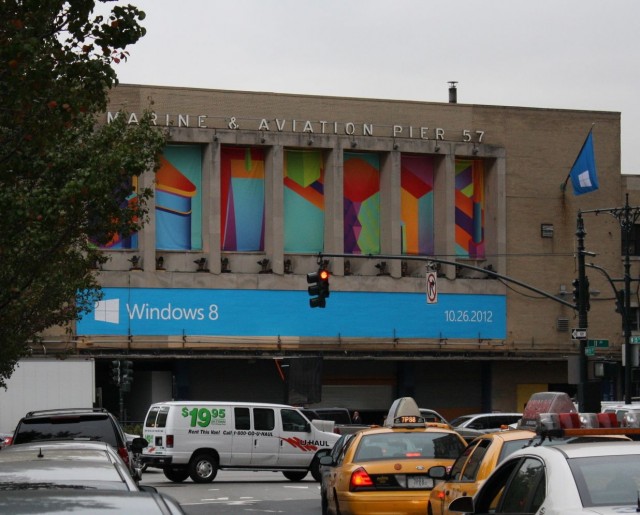 Enlarge
/ Windows 8 takes over Pier 57.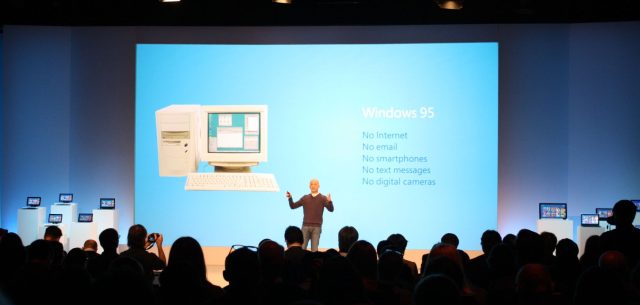 Enlarge
/ Microsoft President Steven Sinofsky remembers the salad days of Windows.
In the demo room, Microsoft avoided arranging the units by brand, which is the way we've become accustomed to seeing them at each individual company's Windows 8 hardware launch. Instead, the display was more holistic, with a few brands represented at categorical tables ("tablet," "all-in-one," "ultrabook," etc.). Companies including Dell, HP, Acer, and Lenovo were represented in the display.
Read 4 remaining paragraphs
|
Comments
More...