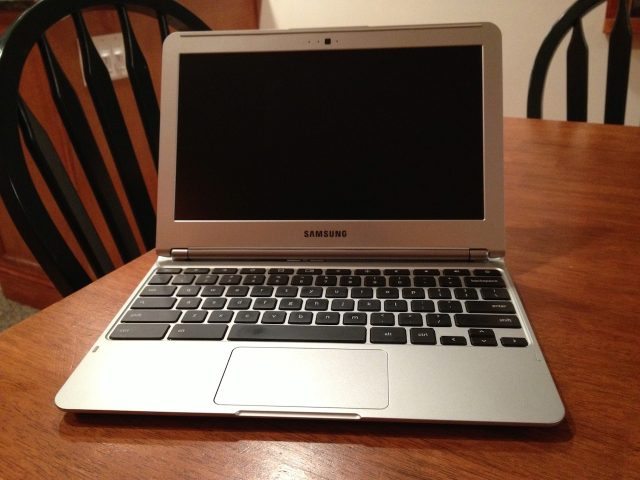 Enlarge
/ Samsung's new Chromebook uses an ARM processor, but you may not notice the difference.
Andrew Cunningham
If you've used a smartphone or tablet at any point in the last five years or so, you have ARM to thank for it. The company doesn't actually manufacture any of its own chips, but it licenses its low-power CPU architectures and instruction sets to others like Samsung, NVIDIA, Qualcomm, and Apple, who all use the designs to build better battery life into tiny devices. The company isn't content with its niche, however: it has PCs and servers in its sights, and we're going to be seeing ARM chips in many more devices in the next year or two.
Samsung's recently announced ARM-based Chromebook is one of these devices: a laptop-shaped computer that uses a tablet-like processor. Using these low-power, low-cost CPUs is one reason why these new Chromebooks cost an impressive $249, rather than $449 like their current Intel-based counterparts. The biggest question is whether users of this new, cheaper Chromebook will care that they're not running Intel inside.
Hardware: Good enough, especially for $249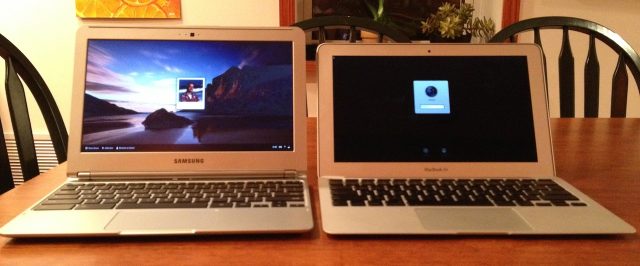 Enlarge
/ The new Chromebook bears a more-than-coincidental resemblance with the MacBook Air when opened up.
Andrew Cunningham

Enlarge
/ Compared to the MacBook Air in profile, however, it's considerably chunkier.
Andrew Cunningham
Samsung's new Chromebook should be more or less familiar to anyone who has used the
Intel-based Series 550 model
from earlier this year, though the latest model is slimmer (0.7 inches thin compared to 0.8) and lighter (2.42 pounds compared to 3.3). Both the screen and the base of the laptop are all plastic, and display a slight amount of flex under pressure, but considering the price the materials seem to fit together reasonably well. One jarring detail is its bulgy hinge, which isn't a problem when the laptop is open but which sticks out from the lid when it's closed, which is awkward if you're stacking anything on top of it.
Read 23 remaining paragraphs
|
Comments
More...