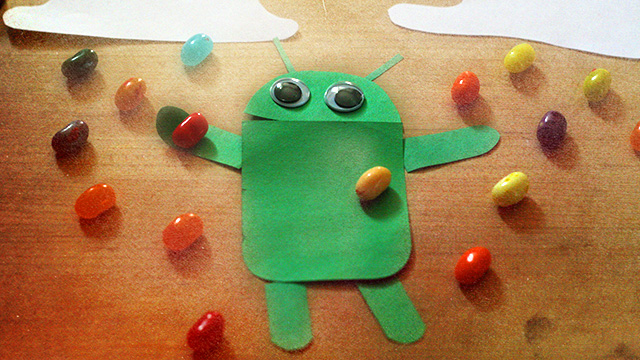 Aurich Lawson
The last version of Android to be released, 4.1, code-named "Jelly Bean," was only an incremental bump over the major 4.0 release ("Ice Cream Sandwich"). But that little bump made a big difference. Android became more or less fully realized with Ice Cream Sandwich, but Jelly Bean brought a level of polish and maturity that the platform previously lacked.
The biggest improvement for the end-user experience was "Project Butter," the name given to a group of adjustments vastly upgrading Android's responsiveness to touch input. These included adding triple buffered graphics rendering and maximizing the CPU's clock speed briefly whenever the screen is touched (there were also a few other underlying architectural improvements). Taken together, the tweaks made overall performance much more consistent in Jelly Bean. Before, Android's interface was capable of smoothness on sufficiently fast hardware (see our Optimus G review for evidence of that), but Jelly Bean brought smoothness even to older hardware like the
Motorola Xoom
and first-generation
Kindle Fire
. Using Android finally felt as good as using iOS or Windows Phone.
Now, only four months after Android 4.1 was released into the wild, the mobile operating system is getting another incremental bump. Android 4.2 carries the same "Jelly Bean" code-name as 4.1. It doesn't bring any drastic changes to the operating system and, given its quick turnaround, no one really expected it to. However, it introduces enough new features to keep Android a healthy contender in the vicious smartphone and tablet markets.
Read 39 remaining paragraphs
|
Comments
More...