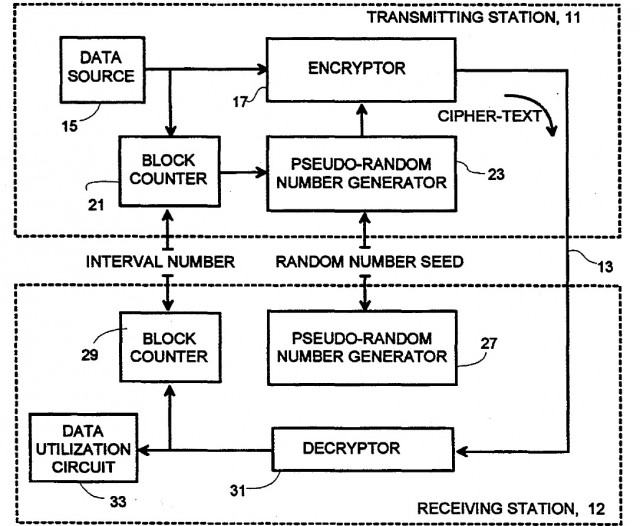 Enlarge
/ A figure from the patent that has been asserted against Intel, Google, and hundreds of other companies providing SSL and TLS on their websites.
Google
An unknown company's four-year campaign to sue hundreds of companies for offering encryption on their websites shows no signs of abating, with Intel, Yelp, and MovieTickets.com being targeted in the past month, court records show.
The patent infringement complaints, which have also named Google, Apple, eBay, and Expedia, claim that Marshall, Texas-based TQP Development is entitled to royalties for the companies' use of the secure sockets layer and transport layer security protocols. Together, SSL and TLS form the basis for virtually all encryption used to authenticate websites and to encrypt data traveling between them and end users. The lawsuits assert
US Patent No. 5,412,730
, which is titled "Encrypted data transmission system employing means for randomly altering the encryption keys."
Court records indicate that TQP has sued hundreds of companies since 2008. At least 100 of those organizations have been named in the past 12 months, indicating that the campaign is only gaining steam. A variety of them, including one against Apple, were later dismissed after reaching confidential settlements. A separate case, filed against TD Ameritrade, was
dismissed on August 28
, two weeks before a jury trial was scheduled to begin.
Read 5 remaining paragraphs
|
Comments
More...