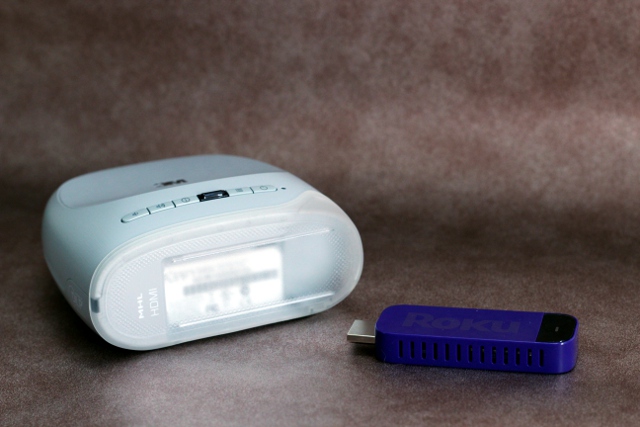 What happens when you combine a 4.3 x 4.2 x 2 inch projector with a wealth of streaming content services? You get the handheld, portable Streaming Projector by 3M and Roku. The two companies have teamed up to offer the best of each of their worlds in one compact package. Whileoverall it's an useful device, it does have a couple of kinks that need to be worked out.
The 3M Streaming Projector is a neat idea, especially in a world overrun by set-top boxes. Pocket projectors have been around for a while now, so thisisn'tan entirely new concept. But rather than having to connect the projector to an external device'like a smartphone or computer, the included Roku streaming stick provides the content. The projector also features dual-band Wi-Fi, so it has the same functionality as a Roku box, though its output is blown up all over the wall.
Design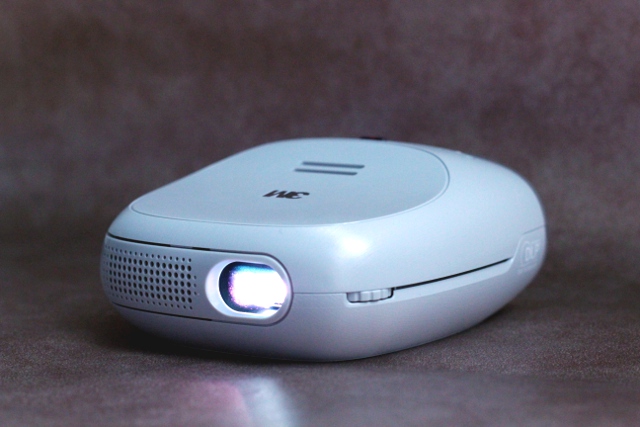 The projector is rated at 60 lumens.
The 3M Streaming Projector is easy to cart around. It's small enough stick in a laptop bag or a purse to bring over to a friend's house. Thedevice features two volume buttons, as well as buttons to power on the device, sift through settings, and check on things like battery power and brightness. On one side of the projector, there's a plug for the power supply, as well as an audio out to plug in headphones or an external speaker system. On the other side, there's a wheel to adjust the focus of the picture to ensure that movies and slide shows aren't blurry. The Streaming Projector can be mounted on a tripod via a ventral screw-hole, should there be a lack of tables high enough to properly display the picture on a blank wall.
Read 13 remaining paragraphs
|
Comments
More...